Used Muscle Car Models Atlanta, GA
Used Muscle Car Models Atlanta, GA
Muscle cars are the pride of the road, offering traditional, classic, and robust style paired with the very best in terms of modern engine power and performance features. Is a muscle car model the right fit for you? Today at Carl Black Hiram, we'll explore our stock of muscle car models!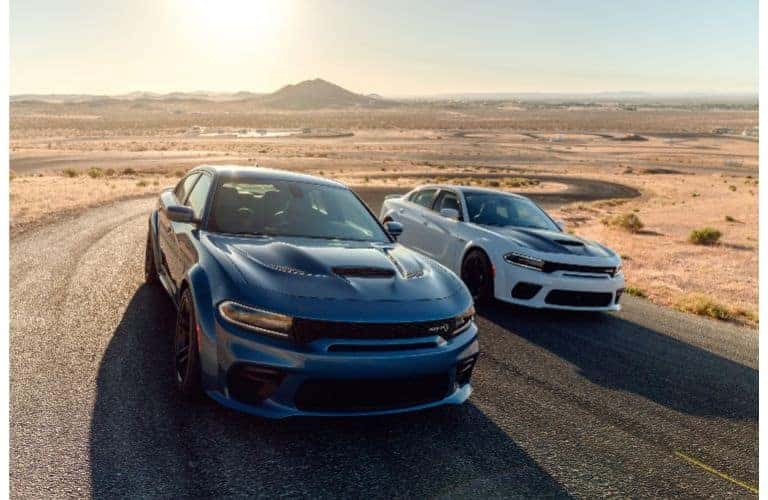 What is a Muscle Car Model?
There are different definitions and views on what qualifies as a muscle car. However, a general overview is a high-performance coupe model (most often American-made) with rear-wheel drive and at least a high-displacement V8 engine. The term originates from these types of vehicles often being used for drag racing.
American Muscle Car Models
Current American muscle car models on the market include the following (though some models may be arguable in their classification with such a dedicated consumer base):
Chevy Camaro
Chevy Corvette
Dodge Challenger
Dodge Charger
Dodge Durango
Ford Mustang
Kia Stinger
Luxury Muscle Car Models
While most muscle car models combine a traditional yet stylish American and consumer-friendly design with boatloads of power, luxury brands also offer their own unique spin on the formula with certain luxury muscle car models. Some highlights include the BMW 3 Series, the Cadillac CT6-V, and the Lexus GS F, among many others.

Test Drive a Muscle Car Model in Paulding County
Browse through our online inventory to schedule a test drive with a Chevy Camaro, a Dodge Challenger, a Ford Mustang, or any other muscle car model we have in stock here at Carl Black Hiram. For additional assistance, please contact our team online, over the phone, or with a visit. The Carl Black Hiram Auto Superstore is located in Hiram, Georgia of Paulding County, and provides drivers in the areas of Rockmart, Dallas, Marietta, Atlanta, and more cities in Northwest Georgia, with pre-owned auto sales and service. Let us help you find your next performance-focused ride!