Used SUVs and Crossover Models in Dallas, GA
Looking to shop for your next ride? Have you considered a crossover or SUV model? Crossovers and SUVs have a lot of advantages for many drivers, such as families looking for additional seating or travelers looking for more storage space. Today, here at Carl Black Hiram, let us walk you through why a crossover or SUV might be a right fit for you!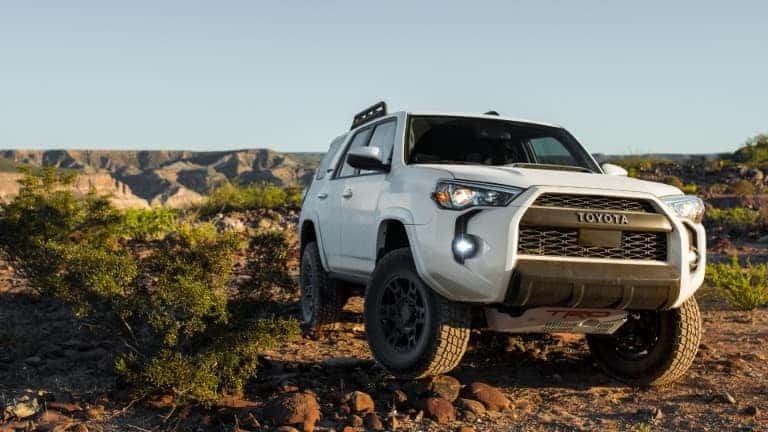 Why an SUV or Crossover Model?
Why would you consider an SUV or crossover model instead of a more affordable and easier-to-handle sedan or a more performance-focused truck model?
Convenience, comfort, and capability are the name of the game for SUVs and crossovers.
First up, we have space. In terms of cabin space, crossovers and SUVs are either 2-row (seating 5) or 3-row (seating 7 or 8), far more room than available to a sedan or truck model. In addition to greater passenger space, the same can be said of cargo. Compact SUVs have anywhere between 40 to 80 cubic feet of maximum cargo space. Meanwhile, larger SUVs can measure up to well over 100 cubic feet of available cargo space.
What should be mentioned is that all of the advantages listed in the last paragraph are also true of minivan models. However, crossovers and SUVs differ from minivans in terms of power and performance. While not as rugged as a pickup truck, crossovers and SUVs offer a great amount of variation in power, ride height, and performance features.
Lastly, let's expand more on that topic of variation. For this example, let's compare crossovers and SUVs to trucks. Currently, trucks come mainly in only midsize (Tacoma, Colorado) to full-size (F-150, Silverado) to Heavy Duty (Ford Super Duty, Sierra Heavy Duty, Ram 3500).
Meanwhile, SUVs and crossovers range from subcompact, to compact, to midsize, to full-size, and plenty of variation in between. That allows drivers to find exactly what they want in terms of size, power, price, and more!
So, in Conclusion:
Crossovers and SUVs offer more cargo and passenger space than sedans and trucks.
Crossovers and SUVs offer better driving dynamics and more performance features than sedans and minivans.
There are more crossovers and SUVs currently on the market than any other body type. This offers drivers a tremendous variety to find their perfect fit!

Test Drive Your Next

Crossover SUV at the

Carl Black Hiram Superstore
Shop for and test drive any crossover or SUV model we have in stock here at the Carl Black Hiram dealership! Browse through our inventory to see what's available and contact us to learn more!
The Carl Black Hiram staff can be reached online, by phone, or with a visit to our dealership. The Carl Black Hiram Auto Superstore is located in Hiram, Georgia within Paulding County and serves the greater driving public of Atlanta, Dallas, Marietta, Powder Springs, Rockmart, and more nearby cities!