Used Car Dealerships Near Me
Finding that right used car can be extremely difficult if you don't know what you're doing. Sometimes, even people who have bought a used car before face obstacles that are out of their control. Whether it is a limited supply of good used vehicles on the market or challenging dealerships/private owners who make you go through hoops just to buy the vehicle you want, buying a used car is no one's cup of tea.
This is a sad reality of buying a used car, particularly because it can be a great way to go if you're looking to save some money on a vehicle with more features than you can afford when buying new. Many used cars are in perfect condition with just a little bit of wear and tear on their engines. If you don't mind a scratch here and there, a used car can be the perfect option for a first vehicle purchase, a new driver, or as a way to expand the number of vehicles you own.
When you start, the first challenge you are faced with is where to actually look in the first place. Most people turn to online websites like Craigslist to see what individuals have for sale. While the private owner can be a fruitful way to go, you'll often be giving up several advantages that dealerships naturally provide. Chief among them is some form of quality control and insurance, including the possibility of an extended warranty.
Once you determine that a dealership is the way to go, you then have to figure out which one to choose. Not all dealerships are created equally. While most, including most brand specific and new car dealerships, have a healthy supply of used options, the way they handle their used cars isn't always the best for the customer. Sometimes, this includes a lack of inspection and quality control, few perks, and upgrades, or even the possibility of finding a lemon in the mix. All of these potential outcomes mean you are left fending for yourself after you have made your purchase.
This is why, at Carl Black, we take a different approach to the used car buying experience. As a dedicated used-car dealership, we know how to treat our customers right since we are not focused on selling the latest and greatest. Instead, we are focused on just getting you the best vehicle in combination with the best customer service possible.
The next time you're asking the question, "What is the best used car dealerships near me?" here are several reasons why you should check out Carl Black.
Why Carl Black of Hiram?Used VehiclesSpecials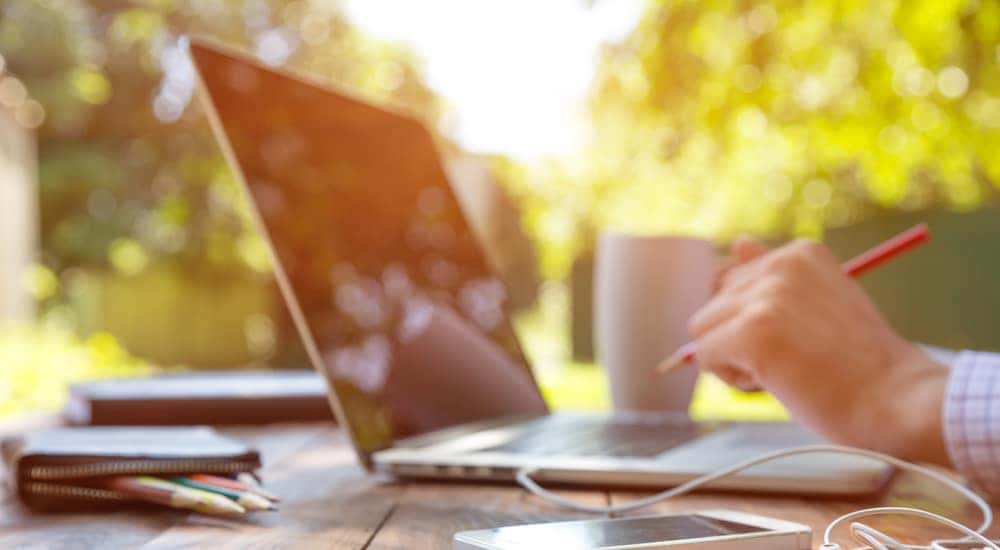 One of the biggest headaches that comes with buying a used vehicle is through private sellers. Often, when people want to sell their old vehicle for a higher price, they will opt to do it individually without a dealership. In this way, they can potentially get more money out of the deal since a dealership has to generate more revenue on the same sale. Private sellers can also undercut their prices, making it more attractive to potential buyers like yourself.
Unfortunately, private sellers can create unique issues that dealerships know to avoid from the start. First and foremost, dealerships have years of experience with the specific details that are required in automotive transactions. Private sellers, on the other hand, may lack the necessary knowledge and experience to ensure a smooth sale for both parties involved. When unexpected problems come up, private sellers may be more inclined to put the blame on the buyer.
Even when everything is going right, private sales are more limiting and risky to buyers. Depending on the condition and age of the car, you're less likely to know all the specific potential issues the car may come with. This increases the risk and chance of buying a lemon that will require more attention and money in the future.
There's also a greater lack of coverage with private sales. Unless a private seller is willing to cover the car with an additional warranty or the vehicle is new enough that has an existing one, any future repairs will be at full cost. You will always have the option of getting additional coverage yourself, but this will also be more expensive in the long run. Otherwise, you'll have to risk buying a used vehicle without having the assurance of an inspection or warranty coverage unless it is at your own expense.
Common Dealership Pitfalls
Most dealerships are a good place to start looking for a used vehicle. Since they have accurate and up-to-date records of what they have in the inventory available on-site or online, you can see immediately what options you have to work with for any particular dealership. Unfortunately, most dealerships still have a few disadvantages you have to work with in order to get the vehicle you want.
The biggest problem is that most dealerships don't only sell used vehicles. When most of their revenue and existing inventory comes from new models, this may mean a majority of their attention will be focused on new sales. They may even try to get you to buy a new vehicle with the promise of greater financial support.
Though financing through a dealership does make it easier to afford new vehicles, this isn't always the best option. For one thing, you are likely to get less for your money with a new vehicle. While the mileage will be less, most convenience and safety features you can afford in a used vehicle will be just out of price range on an equivalent new model. In this situation, you will have to determine what sacrifices you're willing to make in order to afford the new vehicle the dealership is trying to push upon you.
The Carl Black Difference
It should be clear now that you are in for a better experience with Carl Black when searching for a used vehicle. The main difference we offer is our sole focus on used vehicles in the first place. Since we don't have any new models to get out of our lot, we have shaped our inspection and sales processes with a focus on the usual challenges customers experience when searching used inventories.
First and foremost, we take extra steps to make sure that any car that is on our lot is roadworthy. We also ensure you know everything about a particular model upfront, so you don't have unexpected issues to address later on. Better still, our inspection and maintenance process takes care of a lot of common issues many used vehicles experience right off the bat.
Our service center is filled with qualified technicians who have experience with a variety of makes and models from different years. They inspect each and every one of the vehicles that comes onto our lot, so we know exactly what issues the vehicle may present. When possible, we will also take steps to repair and replace issues and parts respectively, so the vehicle is in better condition overall than when it came to us in the first place.
We can also help with financing on used vehicles. In certain cases, we can even offer additional warranties for precertified vehicles. In most cases, you will have extra assistance to make purchasing your dream vehicle a reality instead of just a dream.

Visit Carl Black Today
It doesn't take much to get started when you are searching for your used vehicle. In fact, to get the full Carl Black experience, all you have to do is get in touch with us. Pick up the phone, send an email, or come down to the lot to visit us in person. Either way, you will get personal and professional help from the very start.