Used Cars for Sale in Atlanta
Carl Black Hiram: The Auto Superstore for Used Cars in Atlanta
Carl Black Hiram is proud to be your local Auto Superstore. We have a superb selection and if you live in the Atlanta area and are looking for a used car for sale in Atlanta we are an excellent choice. We have quality used vehicles for every lifestyle and budget. We also have an admirable history and following, which supports the fact that we always deliver quality vehicles at a fair price and strive to make certain that when you purchase a vehicle from us, you will always be a satisfied customer. So, whether you're in the market for a used car, truck, or SUV, come visit Carl Black Hiram and see what we have to offer. Below we'll discuss just a few offerings our dealership can provide during your search for used cars for sale in Atlanta.
Why Carl Black of Hiram?Apply for FinancingUsed Car Inventory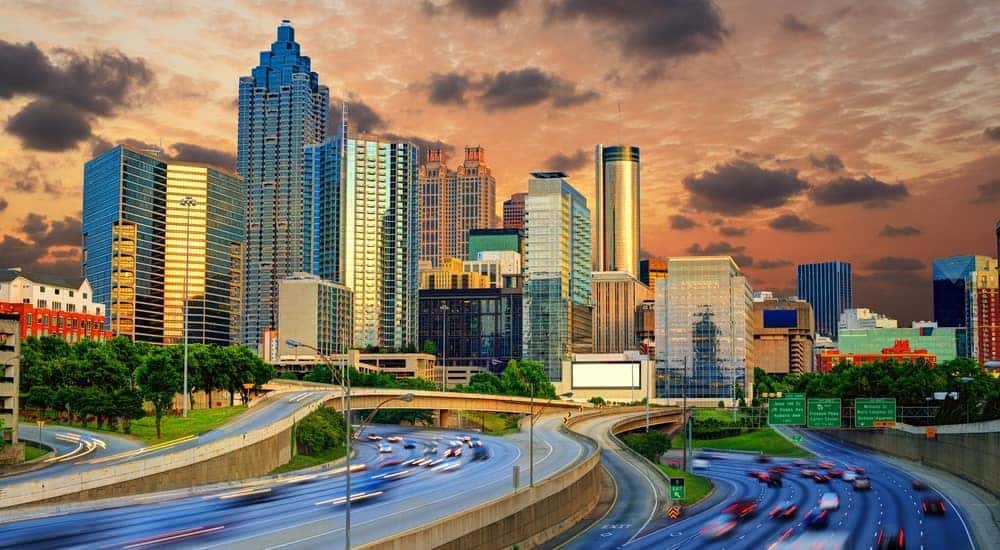 What You Can Expect from Carl Black Hiram
The first thing many drivers do on our quest for a new vehicle is check out the websites of the dealerships we are interested in. And if you visit the Carl Black Hiram website, you won't be disappointed. The ease of use of our website and the information that is provided is just your first look at the quality and attentiveness you will experience at our dealership. In addition to the helpful details that you will encounter on our website, you will also find several happy testimonials from many satisfied customers. One of these testimonials best describes what you are likely to experience when you make the decision to check out Carl Black Hiram, The Auto Superstore when you are looking for used cars for sale in Atlanta:
"When I first walked in, I was greeted by the most beautiful smile from the front desk receptionist, Ms. Joyce. I then met with Mr. Willie Love, my car salesman, who also greeted me with open arms as well. He asked me what were my preferences for a car along with my budget then guided me towards a few cars that he thought would be my match. Well, let's just say I walked out with the same smile on my face as the receptionist had that morning. The speed of service was great, The people there are so friendly, and the cars in there inventory have great features and low mileage for reasonable prices. I would like to thank Ms. Joyce, Mr. Willie, Ringo, and the other finance guy (I think his name was Mr. Larry) for helping me find what I was looking for. I give this place 2 thumbs up and will highly recommend anyone who is looking for a car to stop on in."  – Carl, August 27, 2018.
Carl Black Hiram, The Auto Superstore delivers with our quality selection and expert team of professionals that are ready to help you on your own quest for your next vehicle. Whether you are looking for a solid primary vehicle or a second vehicle, this Auto Superstore has it all.
Experienced Sales Team
This exemplary Auto Superstore is indeed a quality "go to" as we are experts in our selection available. Our experienced and competent sales team are expertly trained to be able to field the many questions that a potential buyer might have. Drivers are often pleased to discover that the Sales members receive rigorous training in order for the superstore to maintain the quality and notable Sales assistance for every customer. Our goal is to make certain that everyone who enters our Superstore receives prompt assistance and they sit down with a qualified professional who can guide them on the right path to purchase the vehicle that they have chosen from our impressive inventory. Each Sales Team member receives daily up to date briefings on every vehicle that is on our lot so that if you have any concerns we are able to give you reliable information with regards to any questions that you have about any of the vehicles.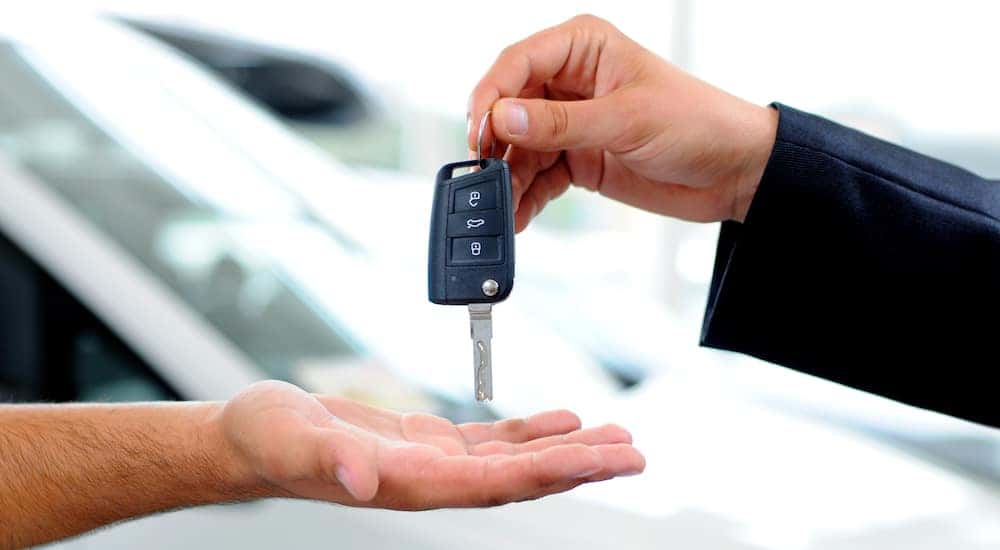 Impressive Inventory
Whether you are looking for a sporty coupe, SUV, rugged truck or comfortable sedan, Carl Black Hiram, The Auto Superstore has it available. We have acres of vehicles in excellent condition and competitive pricing that are just waiting to be checked out. A member from the Sales Team will sit down with you to assess where you are at and then help you to develop a list of vehicles for you to check out. Once you determine which one will be the best fit for your taste, lifestyle and budget, a member of our Finance Team will sit down with you to discuss financing options that are available.
We really want to make certain that whatever you choose for a used car is one that you are happy about and that the manner which you choose to finance your new-to-you vehicle is a choice that you will feel good about for years to come.
Many Options for Financing Available
At Carl Black Hiram there are many financing options available for the driver who is looking for a used car for sale in Atlanta. We understand that as we are all unique individuals with different wants and needs, that our needs for financing will vary. An experienced member of our Finance Team will sit down with you to help discern the best financing option for the purchase of your new-to-you vehicle and then will expertly put the plan in motion to make certain that you have the financing that you need for the chosen vehicle.
Deals and Discounts Available
Many drivers are happy to discover that Carl Black Hiram has many discounts and special offers available to our customers. Every penny that they can save from their budget the better, and we have certainly taken this into consideration as well. We offer a "Smart Price" for each vehicle that includes the already reasonable price for the vehicles, then we offer discounts on top of them. This is especially appealing to drivers who are unable to afford a high payment and need to keep the cost down monthly.
In addition to our attentiveness to pricing and savings details, we offer a payment calculator on our website that will help you to find out exactly what kind of payment you might be likely to encounter at every price point. This is something that drivers definitely enjoy experimenting with prior to visiting our Auto Superstore. As soon as you visit our website and take advantage of the available tools, you'll find that Carl Black Hiram offers competitive pricing, flexible financing, and an extensive inventory.

Visit Carl Black Hiram The Auto Superstore, when looking for used cars for sale in Atlanta. Drivers in the area can attest that from all of the other choices that are available, we offer the best in quality, quantity of inventory, and pricing with excellent discounts for the savvy and budget conscious consumer. You will be pleased once you walk through our showroom, onto our lot and for many years to come with the quality purchase that you make from this fabulous superstore in Atlanta.