Used Buick Vehicles Hiram, GA

Buick is a brand that offers luxury vehicles at affordable prices. Those prices get even better when you're willing to buy a pre-owned Buick vehicle, which is what we offer here at Carl Black Hiram in Hiram, GA. If you're looking for a model which offers you the latest in amenities and innovation, then Buick is a great place to start.  
Instead of spreading itself thin, Buick is a brand that has put a lot of time and effort into a few models. Most Buick models as of now are SUVs, the most popular body style of vehicle in the US. Some of your options include the Buick Encore, the Buick Enclave, and the Buick Envision. The Buick Encore is a small SUV; the Buick Envision is a compact SUV, and the Buick Enclave is a mid-size SUV. That means you'll find a range of sizes when it comes to Buick SUVs, but the latest models do not include any large SUVs. These are great vehicles for the average-sized family or individuals who like the extra space. 
---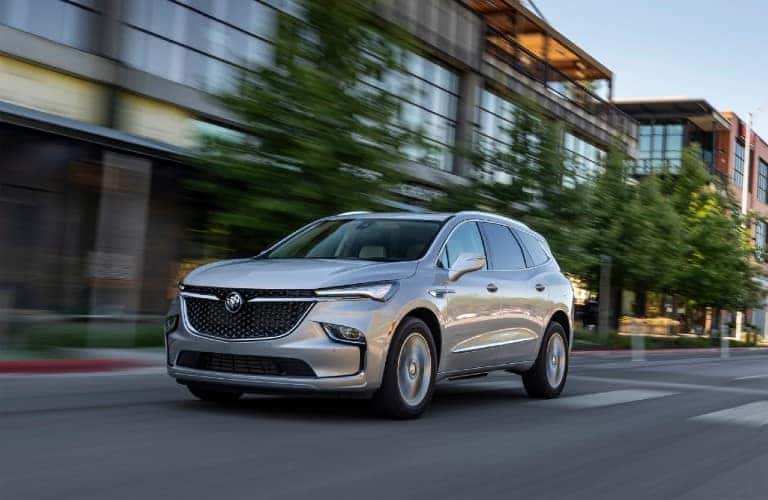 ---
Pre-owned Buick models are available at Carl Black Hiram in Hiram, GA
You can find yourself a Buick SUV model here at Carl Black Hiram. Start online by heading to our inventory, which is always updated with the latest models to arrive on our lot. You can use the search filters on our online inventory to narrow down your search to Buick vehicles only, and you can even search for one specific Buick model if you have one in mind. Head to our online inventory now to test it out. 
We also encourage you to visit in person when you're looking for a used Buick vehicle. Visiting in person is a great way to get information fast because you can get one-on-one service from one of our excellent team members. We'll answer any questions you have about buying used, financing a used Buick, and pre-owned Buick models. After checking our online inventory for availability, make an appointment for a test drive. Our dealership is located nearby in Hiram, GA. 
---
Click here to view our inventory
---