Used GMC Models in Atlanta, GA
As part of the GM vehicle brand umbrella, GMC essentially offers the same reliable performance and power of Chevy models, but with upgraded technology and additional premium features. That's why the GMC brand specializes in additional customization and special editions, such as the premium Denali trim and the adventure-grade AT4 trim, as well as standard features that even entry-level drivers can enjoy, whether they're shopping for a compact SUV or a heavy-duty truck. Today, at the Carl Black Hiram Auto Superstore, we'll discuss and explore our selection GMC models and what they can offer to drivers in the area of Hiram, Marietta, Rockmart, Atlanta, and more!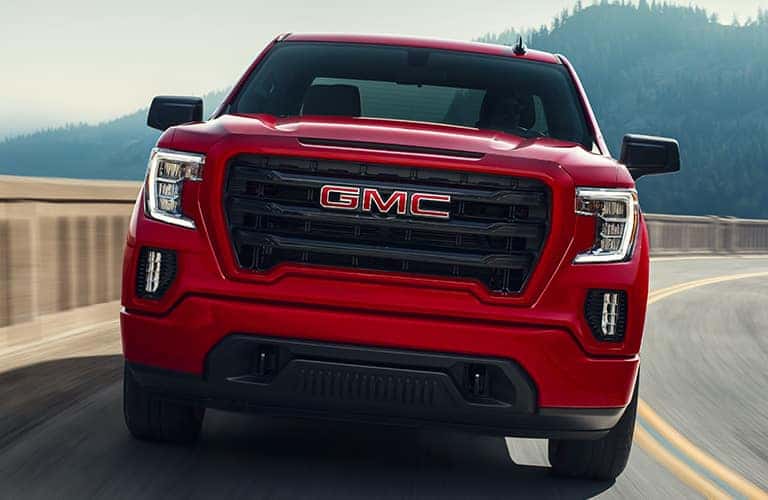 Current GMC
 Models
The current GMC catalog consists of the following models:
GMC trucks include the GMC Canyon small pickup truck, the GMC Sierra 1500 light-duty pickup truck, and the GMC Sierra 2500 and Sierra 3500 heavy-duty pickup trucks.
GMC SUVs include the GMC Terrain compact SUV, the GMC Acadia midsize SUV, and the GMC Yukon/Yukon XL full-size SUV.
GMC Trims and Special Editions
The Denali trim offers a premium and luxurious experience with exterior and interior style refinement, advanced entertainment and convenience technology, and a focus on comfort with a quiet cabin and the very best in terms of seating.
The AT4 trim is built for the off-road experience by prioritizing power and performance features with an athletic and rugged look to match its capabilities.
SCA Performance vehicles are a step above the AT4 trim in terms of performance. From the GM vehicle catalog, models include the SCA GMC Sierra Apex, the SCA GMC Sierra Black Widow, and the SCA GMC Canyon.

Test Drive a GMC Model at the Carl Black Hiram Auto Superstore
Interested in any of the GMC models we've talked about today? Browse through the Carl Black Hiram inventory and schedule a test drive with an Acadia, Yukon, Sierra 1500, and more! Once you're behind the wheel, it'll be easy to see what GMC vehicle is the best fit for your driving lifestyle!
For additional information on GMC models as well as any vehicle available from the Carl Black Hiram inventory, please feel free to contact our team. The Carl Black Hiram staff can be reached online, over the phone, or on-site with a visit to the dealership. The Carl Black Hiram Auto Superstore is located in Hiram, Georgia within Paulding County and serves the surrounding areas of Rockmart, Dallas, Marietta, Atlanta, and more, with pre-owned vehicles sales and automotive service. Let us assist you with all of your automotive needs!