Used Car Dealership
The only thing in this world that seems more stressful than walking into your local car dealership is walking into your local used car dealership. The word "seems" should be paid close attention to though, because it doesn't need to be stressful at all as long as you know exactly what you need to be prepared for. At Carl Black in Hiram, we sell used cars and are here to give you all the tips and tricks you need in order keep the process as seamless as possible. We do this because convenience and preparation on both sides lead to mutual satisfaction, and with satisfaction, everyone can be a winner with a lifetime of automotive relations.
Why Carl Black of Hiram?Used VehiclesSpecials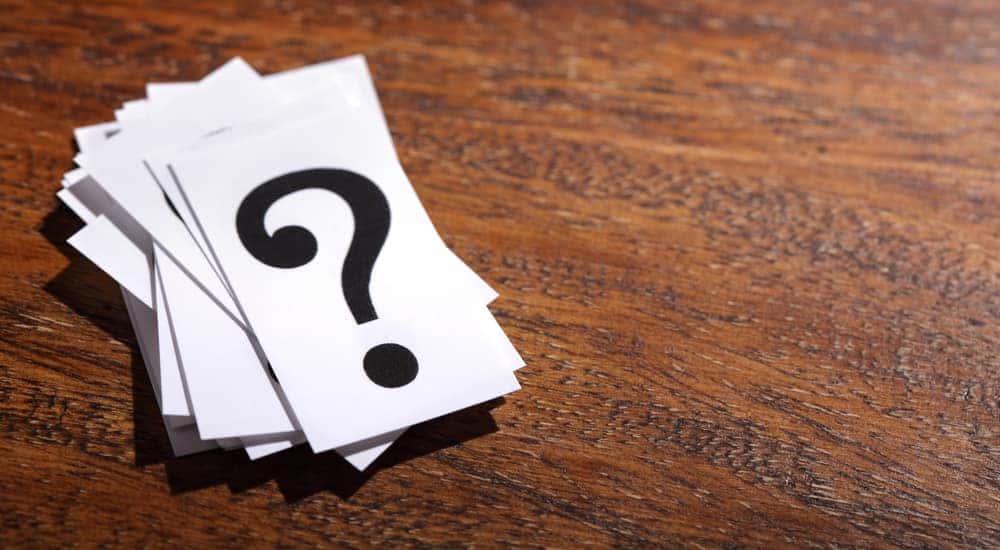 Things to Do Beforehand
Research
Research is essential in the car buying process, especially for used cars where you can't fall back on customizing your own list of requirements. This doesn't mean you should disregard the list though, in fact, you should keep that list as close to your heart as possible because you never know what treasure you may find in a lot of a quality used car dealership. Be sure to take careful notes of the vehicles you find, and be sure to compare them with their newer counterparts. Luckily, at Carl Black Hiram, we offer plenty of easy to navigate resources that you can look at right from our site.
Go During Slow Hours
Slow hours for any used car dealership are generally weekday mornings when they first open. If you can ever spare a second to commit to buying a car, that is exactly when you need to make your move if you want the best-personalized service. At Carl Black, our staff is trained to always give customer service that fits your needs alone. Our hours are also very flexible, and you can reach any of our friendly staff online or with a simple call.
Have Confidence
Although you may think confidence is about not allowing shady dealers the chance to pounce on you, in reality, it's about allowing yourself to know what you want and feel satisfied in your research findings which should have given you plenty of feedback from customers and professionals. A clear understanding of where you are flexible and where you are not when it comes to price size, and time, not only helps you feel less stressed but also aids the staff in their ability to direct you to exactly what you need. Confidence isn't about having the power; it is about guiding the way to mutual satisfaction.
Things to Research
Price
The best advantage to buying from a used car dealership is the lower prices. This is why is it essential that you learn all about what that specific used car contains, as well as compare it to what others are selling that same model for. Since you did not build this vehicle yourself, you must pay close attention to things like features, powertrain, drive, and trim level so you can accurately address its value as an assist to you. No matter what though, you can be glad, you are getting a much better value than a new vehicle with no risk of depreciation and a substantially lower insurance rate.
Body Type
Size really matters when it comes to what vehicle you need in your life. A parent of a big family will often need a spacious SUV, while a fresh college grad might need something more compact for when they move to the city. Basically, know your lifestyle and research what fits that need. At Carl Black Hiram we show you a full 360 view of the vehicle online taken right on our lot so you can get the exact feeling of its size.
Features
The features a new car can offer will blow your mind, but the features of a used car can be a bit tricky to navigate. When you find a car you are thinking would fit you in price and structure, the next step is to check which trim level it is and what features are offered standard with that trim. We at Carl Black Hiram show the make, model, year, trim and drive type right in the title so it can't be missed.
Things to Look For in a Dealership
Versatility of vehicles
If a car dealership does not have the vehicle you want, you can't buy it; plain and simple. This goes double for a used car dealership because the selections are limited to what people are willing to part with. A used dealership with a large selection shows reputability because they will always have what you need at the low price you desire.
Customer-Centric Service
Clearly, every customer is a unique person who has unique needs. If a dealership is giving you something that sounds like a routine they trained to perform with every customer, then it will give off a feeling that they don't care about your personal situation. Some people care about saving money, others care about maximizing performance, but everyone cares about feeling like a respected individual. At Carl Black Hiram, this is one characteristic we pride ourselves on.
One-Stop Convenience
The reason most people feel buying a car is so stressful is because of how inconvenient it is. A dealership that is able to be a one-stop shop for all your pricing, inventory, mechanical, financial, and even insurance needs is a must when looking for the one perfect used car dealership.
Things to Avoid
Lack of Transparency
Transparency is a killer when it comes to automotive sales. So many stigmas are out there that paint dealers as shady and greedy to the point where it's impossible to know what a decent dealer looks like anymore. The only way to solve this issue is to always stay focused and trust in the research you did and the feedback you received. In the end, you need to find a used car dealership that refuses to play games and is willing to work with your needs, not change them.
Wasting Time
Wasting your time is never something a dealership should do. If you know what you want, they should be dedicated to guiding you towards that as soon as possible. In order to prevent wasted time, be sure to have all of your research and paperwork ready and in hand before you take that first step into the dealership.
Lack of Resources and Knowledge
Any dealership that fails to answer your questions is just wasting time. A well-trained staff at any dealership should either have extensive knowledge of the inventory or know exactly where to find that knowledge.

Things to Bring
Research notes
Proof of identity and residence
Financial history
Any paperwork you could fill out before coming
No matter how prepared you are, buying a car takes time and effort, but if done correctly you can leave the used car dealership with a car you love at a price you adore.