Used Cars Atlanta GA
Choosing a used car, truck, or SUV instead of a brand new model is a great decision that not only saves you a lot of money but makes less impact on the environment. But not all used-car dealers and services are the same, so it's important to take your time and make sure you buy from a dealership with experience selling used cars. Atlanta, GA is a great place to find and drive a used vehicle, with a lot of options to choose from but if you look just outside the city you'll find even better options.
What sets us at Carl Black Hiram apart from so many other services and dealerships, however, is our commitment to making sure you are completely satisfied with your car-buying experience and your purchase. A lot of other businesses treat selling a used car as a secondary market that is somehow less important than brand new vehicles. That is not the case with us, however, as we appreciate the choices that our customers often have to make and how a pre-owned vehicle is a far better option for you than one that is brand new.
With our huge inventory of used vehicles and a staff of experienced and knowledgeable salespeople, financing professionals, and service technicians, we are here to help all of our customers with everything they need. You have choices for buying a used car in Atlanta, GA and we respect the options that are available to you but we recommend taking the short drive to Hiram. That is why we show every customer who comes to us appreciation for their business and their time through fair dealing, honest answers to questions, and an on-going relationship committed to keeping you on the road.

Why Carl Black of Hiram?Used Cars for SaleFinancing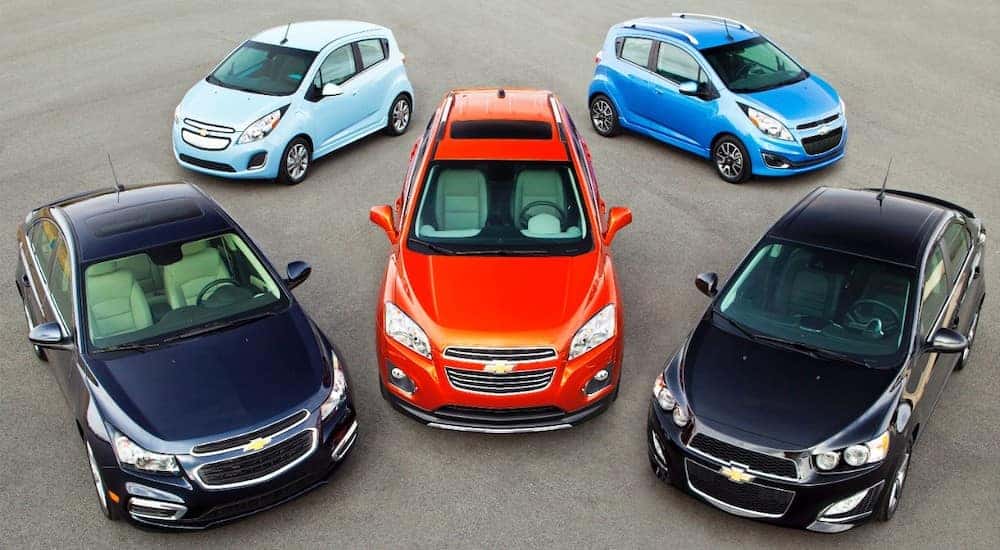 A World-Class Inventory
If you do an internet search for something like "used cars Atlanta GA," then you are going to find a lot of results from services that sell used vehicles. Most of these services match you up with private sellers who post what they have to offer, which means the businesses you deal with have very little stake or interest in the cars that are being sold. Not so at Carl Black Hiram, however, where all of our used cars are seen by us first-hand and have to be of the highest quality before we will sell them to you.
We are not interested in just selling you any vehicle we come across or that someone wants to get rid of, like so many other services and sellers of used cars in Atlanta, GA. No, to us you deserve a great vehicle, even if you are choosing to buy one that someone has already owned. That is why we keep a huge inventory of over 100 vehicles that include the best used cars we can find and offer you. Ensuring you get a great vehicle starts with making sure our inventory is as good as it can be, with plenty of options to choose from, at a wide range of prices, that are going to keep running for a long time.
Honest and Knowledgeable Sales Team
When you are looking for the best used cars in Atlanta, GA, you want to find a dealership with people who can help you find just the right vehicle for your needs and that means looking outside the city. Looking on a website can certainly be a great way to start checking out the inventory at a lot or available from a service, but then what? Nothing beats going to a dealership, walking around the lot, and talking to salespeople who can answer your questions and work with you to find just what you need. That is not something you are going to get with an online service that just wants to connect you to a private seller trying to unload an old car.
At Carl Black Hiram, we're a short ride out of Atlanta and we pride ourselves on the professional team of salespeople we have here to help you and answer all your questions. We provide you with honest, accurate information about the used cars we sell – and if don't know the answer to your question, then we will find out. While you might come to us with a good sense of what you want, it's also possible that the perfect used car for you is one you have not even thought of yet. By talking to you about what you need and the kind of vehicle that would best fit into your life, we can help you make sure you get just the right car.

Help with Financing
For a lot of our customers, "financing" is a dirty word that they don't even want to think about. While we understand that discussing money can be difficult, it is important to have a realistic view of the process and accept that handling financing is just part of buying a vehicle. That is why our financing team is here to discuss your situation with you and talk about your options to make sure you get just the right vehicle.
We are not interested in trying to push you into a car that you cannot afford. To us, financing is about being realistic and making sure you drive away with a used car that fits into all parts of your life, including your financial situation. Other dealers and services that sell used cars in Atlanta, GA are only interested in making the sale and follow a "buyer beware" attitude. But that makes no sense to us; we want to make sure you are well informed about your options and know just what you can afford so that you get the right vehicle at the right price.
On-Going Service and Relationships
Unlike a lot of other services and sellers of used cars in Atlanta, GA, to us the moment you drive away is not the end of our relationship with you. We are here to make sure you are just as happy with your vehicle a year after you buy it as you were when you drove off our lot. That is why we have a full-service center with some of the best maintenance people anywhere so that we are here for you if you need any kind of maintenance or repairs.
When the time comes for your next vehicle, we will still be here providing the same great customer service and offering all the attention and information you need. To us, selling used cars is not just a way to make money – it's a way for us to be a part of the community and see our friends and neighbors drive away in just the right vehicle. At Carl Black Hiram, we are not going anywhere, and we plan to be part of Atlanta used car market for years to come.

Come See Our Used Cars in Atlanta, GA
Buying a used car around Atlanta, GA should not mean you have to suffer through poor customer service, deal with a cut-throat broker, or hope you get a decent vehicle from a private seller. Just because you want a used car, that does not mean you should settle for anything but the very best experience possible. At Carl Black Hiram, we offer an unmatched experience and terrific customer service with affordable used cars that meet any need. Come see what we have to offer and you will drive away happy and secure in the knowledge that you picked just the right vehicle and you can be confident that we will be here to support you for years to come.