Used Cars
We understand if you're a bit wary of pursuing
used cars
. Customers generally have a preconceived notion that these particular types of rides are completely unreliable, making them non-targets unless you're willing to dish out tons of money in mechanic fees.
Well, that couldn't actually be further from the truth. Used cars provide customers with a number of unique benefits, and a pre-owned vehicle may prove to be a better choice for you than their new counterparts.
Of course, if you're hunting for a used car in Georgia, there's truly no better choice than Carl Black Hiram. Take a look for yourself and see why you should consider opting for a used car from this dealership.

Why Carl Black of Hiram?Apply for FinancingOur Used Cars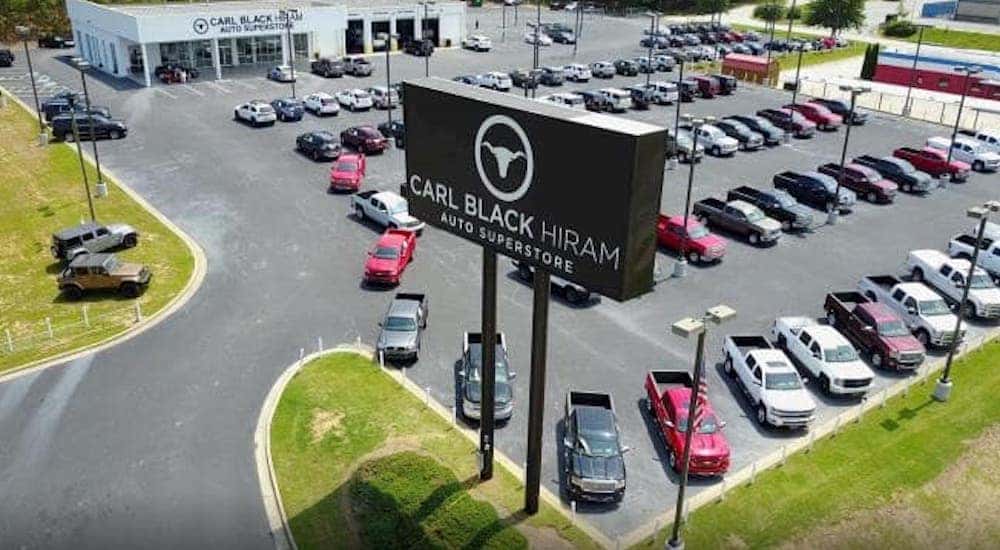 Why Buy Used?
We all know the financial benefits of opting for a used car. However, as you're about to learn, these types of rides provide buyers with a number of additional incentives, as well.
Monetary Benefits
This factor is rather obvious, but you may be unaware of how significant the financial implications of a used car purchase actually are. We're not even talking about the difference in the price tags, although it's still worth noting. Instead of dishing out thousands and thousands of dollars for a new car, wouldn't it make a whole lot more sense to save some extra dough and opt for a used car?
Beyond that, used cars tend to be better investments. The old adage says that cars immediately drop in value the moment they're driven off the lot, and this is undeniably true. In fact, multiple pundits believe a new car will depreciate in value more than 50% after only three years on the road. By opting for a used car, you'll find that the original owner has already endured the drop in value. Instead, you won't have to deal with the depreciation, and you may be able to flip the car in the future.
Furthermore, all of the accompanying fees tend to be significantly less expensive when you opt for a used car. Insurance won't be nearly as pricey, and the used car's price tag will have a vicarious impact on the sales tax. Depending on where you live, you might even find that it's less expensive to register a used vehicle than a new car. When you add up all of these fees, the savings will prove to be more significant than you were initially anticipating.
Finally, the financial benefits of a used car may allow you to pursue a nicer, more luxurious ride. For instance, a luxury SUV will surely be more than $30,000 if you buy it new, but you'll see significant savings by opting for a used ride. Furthermore, you may be able to find and afford a vehicle that includes those normally-pricey amenities like sunroofs or heated seats.
While the financial benefits of a used car should have already been obvious, we're sure you didn't consider all of the saving opportunities.
Vehicle History
Many car buyers assume that there are too many risks that accompany the pursuit of a used car. Sure, this could be true, but this predicament rarely pops up. After all, many used dealerships are incredibly credible and reliable, and the potential of negative feedback outweighs the benefit of potentially selling a lemon. In other words, you should be able to trust the seller.
Furthermore, customers have plenty of resources that they can rely on throughout their search for a used car. Vehicle history reports are readily available, and they'll alert potential buyers of any previous accidents or issues that the targeted car may have endured.
For instance, vehicles with flood damage should be avoided at all costs, but some sellers will still try to hide the obvious warning signs to make a quick sale. Thanks to the vehicle history report, you'll be able to anticipate and be aware of these issues ahead of time. Furthermore, these reports will help confirm important specs and information, including the mileage (a number that can easily be manipulated by sellers).
CPOs
Speaking of reliability, many dealerships and brands are now selling certified pre-owned vehicles (CPOs). These vehicles aren't new, but they're a bit more reputable than their general used counterparts.
In simplest terms, these particular vehicles have been through an extensive inspection process, assuring that every aspect of the car is in working condition. This means these offerings can be considered in "like-new" condition, and if any aspect of the vehicle was faulty, you can be assured that it's already been fixed by the seller.
Most of these programs require that the eligible cars fall into a specific age bracket, assuring that they're not too old (and prone to sudden failure). Some of these vehicles may have also been former lease or rentals, meaning they never had to endure the daily grind of a commute.
While used cars will prove to be cheaper, the CPOs provide a fine alternative for those who are a bit wary.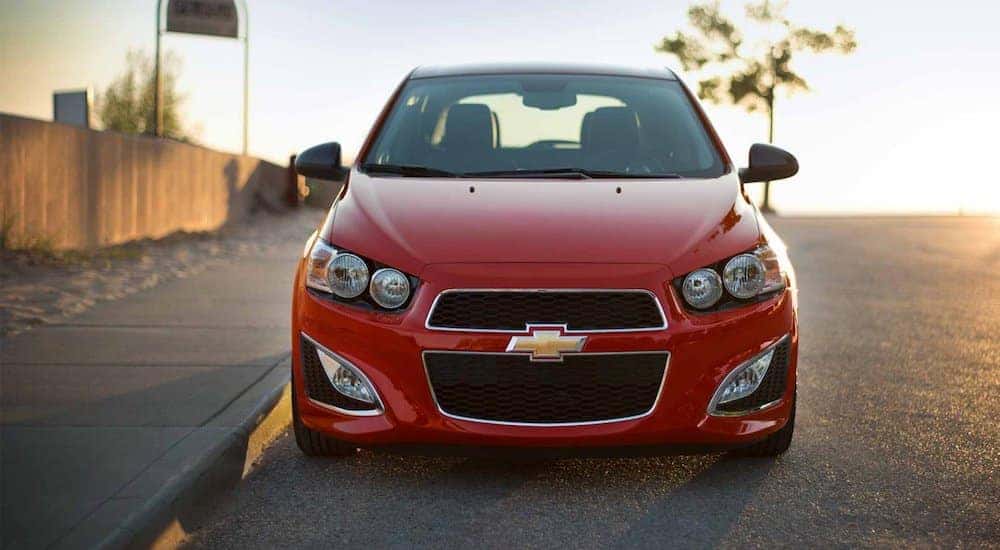 Why Carl Black Hiram?
There's truly no better place to purchase that used vehicle than from Carl Black Hiram. The dealership is stocked with a number of pre-owned options, and their various services assure a top-notch buying experience.
Vast Selection
If you're currently hunting around for a used vehicle, you'll appreciate the selection of options available at Carl Black Hiram. The dealership is fully stocked with a number of used offerings, as there are more than 100 options currently sitting on the lot.
The dealership also has offerings for those in any type of financial situation. There are plenty of options for those seeking a used ride that's less than $10,000, and there are even some options for those seeking a used vehicle that's priced above $60,000.
Add in the selection of available brands and body types, and there's a good chance you'll be driving off the lot in your desired used ride before you know it.
Finance Department
Carl Black Hiram is focused on providing customers with an easy, stress-free buying experience. This is made clear in their number of services, including a knowledgeable and helpful finance department.
The team will work with the customer to find a payment plan that makes sense for both sides, regardless of the buyer's current credit status. Most buyers require some type of financing or car loan when they're about to make a purchase, and the dealership isn't about to push away any potential buyers.
Plus, the dealership's website makes it more than easy to prepare for those impending payments. Customers can play with the business's online payment calculator, and the online finance applications allows customers to begin the process before they even head out the door.
Service Department
Why rely on an untrustworthy mechanic who isn't going to have your best interests in mind? Instead, opt for Carl Black Hiram's service department, who will quickly get your car back to tip-top shape. Inexpensive, reliable, and quick are attributes that are of particular importance to the service team, and they deliver these qualities with ease.
The dealership also has a parts department. Instead of dealing with the prices in those name-brand stores, why not rely on Carl Black Hiram's cheaper prices, instead?
So what are you waiting for? If you're targeting a used car, head into Carl Black Hiram today!

Find Your Next Used Car at Carl Black Hiram!