Buying a Good Used Car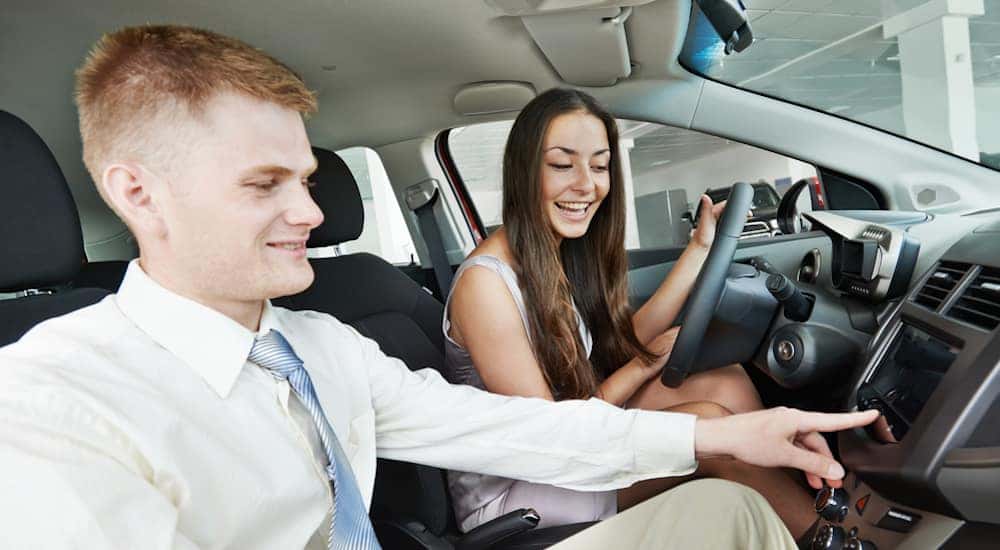 You have done it, you have found the car of your dreams. It checks all of the boxes, delivers on all the must-haves, making it truly the best option for you and your needs. The only problem? How the heck are you going to pay for it. Is it even affordable?
This is a challenge that a lot of people face once they have found the perfect car. Since new vehicles, in particular, can be extremely expensive depending on the make, model, and trims/features, it is an understandable challenge to figure out. Unless you are buying the car outright with your own money, which isn't always a possibility for the vast majority of would-be vehicle owners, you have to explore your financing options.
Years ago, this was a challenging step in the car buying process. In order to know what you would be able to afford, you had to go through several different loan application processes through local banks and credit unions. This would largely rely on your financial history and credit score, which would both determine whether you were approved for a loan and what the terms/amount would be.
Things are little different these days. Yes, you still have to go through the loan process by filling out an application and having your financial history reviewed, but there's a much easier way to do so by going through a dealership like Carl Black for Atlanta used cars. With us, we can help you explore all of your financing possibilities and to determine which one is the best for you.
Here's the type of service you should expect with our stellar financing center.
A New Approach to Financing
We think there is no reason you should have to go through different banks and credit unions, filling out a new application each and every time, to find financing for your new vehicle purchase. Not only is it a waste of time, but depending on the timing, it could negatively impact your credit score.
Each time a bank or credit union reviews your credit score, there is a chance that it will influence the score itself. This is known as a "hard pull" where a bank contacts one of the three reporting credit bureaus for the information. If you have hard enough pulls spread out over a large period of time, the credit score will potentially decrease by several points.
That is why going through a dealership is more advantageous. When you come onto the Carl Black lot, speak to one of our financing staff, and fill out an application, you fill out only one. We then send this out to our network of loan providers, which include many of the same basic credit unions you would explore locally otherwise. The benefit is everything is done at once. No matter how many hard pulls you have, which tend to be only a few, it is reported in a single timeframe which won't affect your credit score.
In other words, our approach is a one-stop shop for all of your financing needs. Come onto our lot or contact us online via our website if you want to get ahead of the game before you come onto our lot.
Various Financing Options
An auto loan is one of the most common and thought of financing options when purchasing a new vehicle. There are also the most straightforward. You apply for a particular loan after you know which vehicle you want to purchase, you get approved for the specific amount, APR rate, and timeline, and then you get to buy the vehicle. Even though the process is straightforward, applying for one can be difficult if you are going through dealership.
In order to be considered and approved for a good auto loan, you need to have the right financial history and credit score. The credit score alone is one of the most influential factors. Many loan providers like to see good-to-excellent credit scores in their applicants. If you aren't in this camp, all is not lost, however. A bad credit auto loan is always an option that our financing staff can walk you through. Typically, you should expect higher interest rates and shorter term limits in these cases.
This isn't necessarily the only option, however. If you plan on trading your vehicle in the next few years, then you may consider a lease instead. This is like renting a car for several years, paying monthly rates until the term is up. In the end, you typically have the option to either return the vehicle or pay the difference to own it outright.
Finally, there is always the option to pay it for yourself. If you have the funds available, then this is the most cost-effective option to consider. There is no interest, and you will drive off the lot actually owning the vehicle instead of loaning or leasing it.
There is never one specific best solution for everyone looking to buy a new vehicle. Even if you can pay for it outright, this isn't always the best way to go if you're looking to establish or improve your credit history. To know what option is right for you, it is helpful to come down and sit with one of our knowledgeable, expert financing staff who can review your particular financial situation, the vehicle you're looking at, and your needs/goals for the future.
Getting the Best Financial Treatment
Financing a new car and paying for it is never an easy thing. That is why at Carl Black, we are always focused and dedicated to giving you the best customer service possible. In our financing department, that means that you are going to speak with highly skilled, highly knowledgeable staff members who know all the ins and outs about auto loans, leasing, and other financing aspects.
This is just a portion of our overall approach to customer service. If you're looking for a new or used car in Atlanta, you will get the same treatment from our sales staff. If you need maintenance and service on an existing vehicle, you will get the same experience from our mechanics. Anything you need from a dealership like Carl Black will be addressed in a friendly, helpful, and timely manner.
Come Check Out What Carl Black Can Offer You Today.