How to Choose a Reputable Used Car Dealership Near Me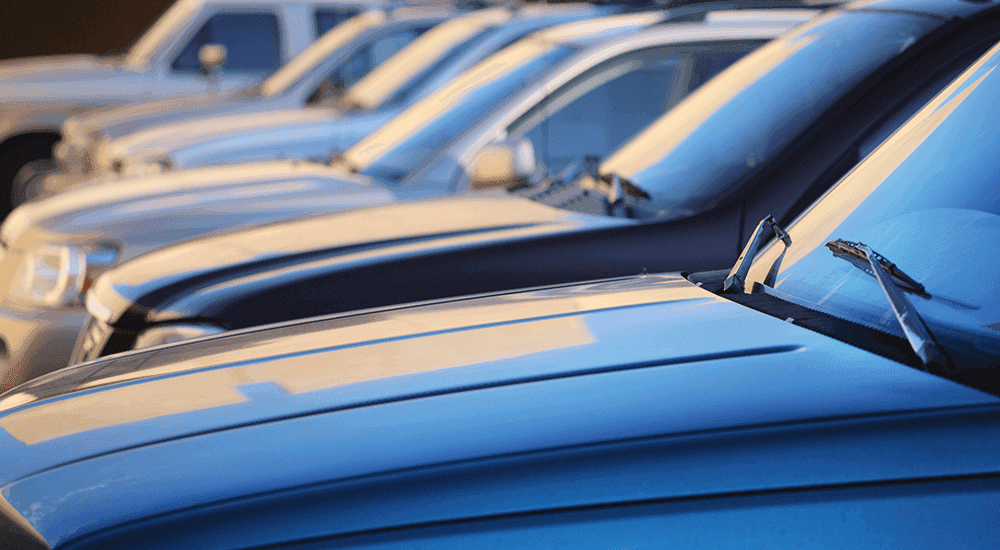 The sleazy used car salesman is ubiquitous in our culture: a greasy-haired man with a too-firm handshake, slick suit, and a gleam in his eye. Because that gleam comes from the dollar signs he sees over the heads of hapless car shoppers, no one wants to encounter him in the flesh in a dealership. You may worry "Are things really still like this in the used car dealership near me? But you can't trust this stereotype to play out in real life the way it looks in your head. Just like you can't judge a book by its cover, you can't judge a sales representative—or the used car dealerships that employ them—based on appearances.
Just running a Google search for "used car dealership near me" will bring you plenty of results to choose from. But how can you know which are reputable? What are the signs of a trustworthy used car dealership or salesperson, and what are the signs of the opposite? We've got the answers.
Certified Pre-Owned Used Cars Come With Peace of Mind
Many consumers begin their search for a used car by looking at certified pre-owned stock. Not all certified pre-owned, or CPO, programs are created equal, but they have a few major benefits in common. Certified pre-owned vehicles tend to be late-model cars and trucks with low mileage traded in to dealerships. They pass through an inspection process. Parts that are discovered to be worn will be repaired to bring the vehicle up to the dealership's CPO standards. A certified pre-owned car also comes with a warranty, so you're protected if certain repairs are needed during the warranty period. Most used cars in a CPO program are also guaranteed not to have been in serious accidents.
Points of inspection and other details of the certification vary by dealership, so get a clear understanding of your dealer's specifications for its CPO vehicles. While you'll want to check the fine print so you know exactly how the dealership you're working with defines "certified pre-owned" there are a few things you can trust. The warranty should cover you enough that you won't have to worry about buying a lemon. Many programs also offer perks such as roadside assistance, maintenance, or loaner vehicles.
It's not in a used car dealership's best interest to cover a car in its CPO program if their inspections found any reason to believe the vehicle will cause you trouble. (And if it should happen to cause trouble, the warranty can come in really handy.) Make sure everything is in order by requesting proof of the vehicle's certification and reading the warranty agreement. While buying certified pre-owned from a used car dealership is certainly not a trouble-free guarantee, it does give you some level of reassurance that you've chosen a dependable vehicle.
Spotting a Reputable Used Car Dealership Near Me?
If you're shopping at a certain brand's dealership (such as a Toyota dealer), they'll have plenty of cars and trucks other drivers have traded in that aren't from their brand. A dealer is also bound to have trade-ins of its brand that are too old for it to cover as certified pre-owned. While the dealership won't be able to include these vehicles in a CPO program, they'll receive an inspection, and any major issues will be resolved before sale.
Just bear in mind that there's no reason to believe this inspection or the car's condition will meet the standards required for a CPO. Other warranties may be available, though. It's common for a used car dealership to offer 30-day, 60-day, or 90-day warranties or guarantee the vehicle will pass state inspection and emission tests.
If you choose an independent dealership, you'll have a little bit of homework to do. First stop: the Better Business Bureau. Next, check Facebook, Google, Yelp, Angie's List, Dealer Rater (for new car dealerships), and other review sites to see what consumers report. You can also contact the dealership for testimonials or contact information for references as well as ask around in your network to hear the opinions of those who've shopped there. Repeat customers will have the best information. While one or two negative responses aren't enough to cause concern, watch out for patterns that indicate a dealership doesn't have consumers' best interests at heart.
If your purchase comes with a warranty, make sure you know who will carry out needed services. Brand-name dealerships are likely to have their own service departments. While there are great deals to be had at smaller, independent car lots, if a lot doesn't include its own service center, a third party may be responsible for warranty maintenance. You'll want to check into that service center using the same resources and review sites you did for the dealership. ASE-certified mechanics have met standards of the society of Automotive Service Excellence, so ask about that certification if a third party will carry out your warranty.
When to Walk Away
If a dealership isn't cooperative in providing you with a Carfax, Autocheck, or other vehicle history report, it's a bad sign indeed. This behavior should be a red flag that a car or truck likely has major issues, and it suggests ethical concerns with the dealership itself. Time to move on to the next used car dealership with the make and model you're looking for. When you're shopping used, a vehicle history report should be a non-negotiable part of the process, so you're walking into the purchase with both eyes open.
Another good litmus test is to ask about a dealership's policy on selling vehicles under open recall. Before purchasing a car or truck, you should verify that no open recalls exist by searching safercar.gov for its vehicle identification number, or VIN. An open recall that hasn't been dealt with means the vehicle may be unsafe to drive. If a dealer doesn't mind selling you a car, they should know needs maintenance or repair, that suggests deeper problems of credibility.
It should also go without saying that a dealership should cooperate with you to allow your mechanic to inspect a vehicle you'd like to purchase. If your salesperson says that isn't possible or makes it difficult to arrange; it's a major warning sign. If you don't have a mechanic you trust, you can find one in cartalk.com's Mechanics Files. Ask for a reliable mechanic that also acts as a used car dealership near me. Make sure the inspecting mechanic is one you've chosen—not one arranged by the selling dealer.
Pricing should be out in the open, both on the lot and online. Bring a printout of the online prices of vehicles you're interested in with you to the dealership. Remember that prices are subject to change due to shifting factors such as availability, so check the price the day you'll be shopping. No special conditions, such as a trade-in, rebate, or down payment, should be required for you to get a vehicle at the advertised price. If a dealership expects you to jump through any hoops, that's a sign to walk away.
Similarly, fees shouldn't start appearing out of the woodwork to ratchet the price up after you've negotiated a price. The single exception is a "doc fee" or "title fee," which compensates the person preparing documents submitted to your state's licensing or registration entity, as well as that department's cost of processing the title and registration paperwork to transfer ownership. This charge may sometimes be called an administrative fee. However, a savvy consumer will be knowledgeable about this process in their state, so they don't pay an exorbitant doc fee without realizing it.
And to prevent being burned, lay eyes on that title paperwork yourself before walking off the lot. Unscrupulous dealerships may sell you a vehicle they say they hold the title to, only for you to find out they haven't paid off the bank. If that happens, the dealer won't actually own the vehicle, so the bank will hold the title, leaving you unable to complete registration.
One final thing to be aware of: Prick your ears up if you hear the phrase "arbitration clause," and be wary of a dealership that includes it in paperwork. It sounds innocuous enough—should problems arise with your purchased vehicle, an "impartial" third party will mediate to resolve the issue. The problem is, because the dealership's the one paying the third party's fee, it's unlikely they will be truly impartial. When it comes down to it, the dealership is usually the victor. Be suspicious of any dealership that uses one in your contract.
Regardless of the type of used car dealership you choose or the sort of car you're in the market for, before you search for "used car dealership near me" be prepared to negotiate when you walk onto that sales floor. That means there's just a bit more homework in store for you. Luckily, the internet has made the fair market value of used cars simple to determine. With just a few clicks, you should be able to get a very good idea of what similar vehicles are selling for. The dealer has likely put money and time into reconditioning the vehicle, so you'll need to come up from, say, a trade-in price. To open negotiations (yes, that's usually on you if you want the sticker price to come down), add at least $500 or $1,000 to the average trade-in cost you see online.