Don't Get Played at the Dealership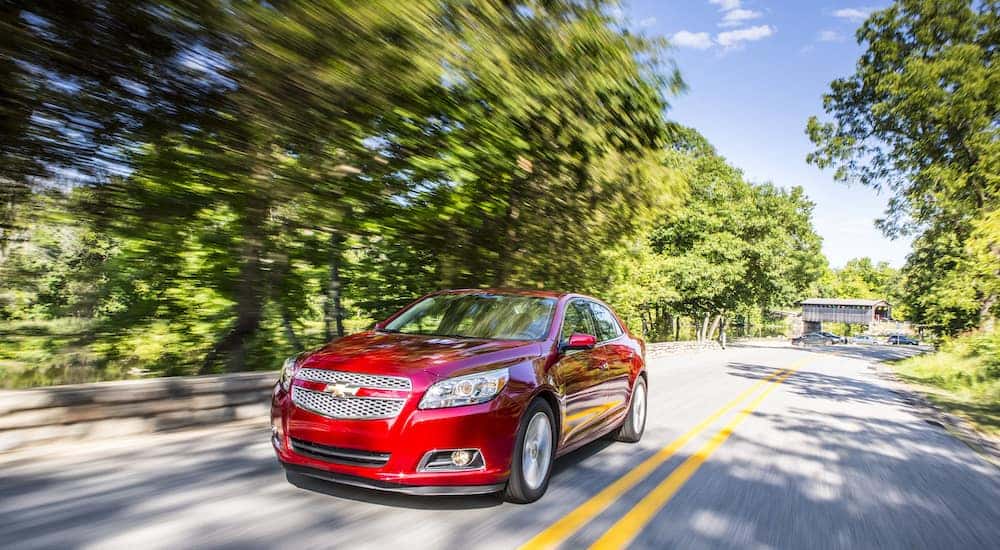 "Welcome to Atlanta, where the player's play…" if you live inside the ATL Perimeter, you've undoubtedly heard that famed Ludacris lyric more times than you can count. While Luda might be right in some regards, one place where you don't want to get played is at the used car dealership. Unfortunately, when you are shopping in Atlanta for used cars, you very well might get played if you aren't careful. That's why it is so critically important to know what sets a reputable dealership apart from a questionable dealership, and why you should think twice before searching "Atlanta Used Cars" on Craigslist or simply buying a used car off of a dilapidated roadside lot. Read on to learn some best practices for used car shopping in Atlanta and tips for how to protect yourself from getting played by unscrupulous car dealers while browsing for used cars.
Visit A Few Dealerships
Unless you have bought or sold a car from a dealership recently, chances are you haven't been spending much time visiting used car lots lately. First things first, carve out some time during a weekend to visit a few dealerships that you think might have some inventory that you're interested in. Take your time visiting each and be sure to wander the lot to see what the quality of the inventory is – and make sure the dealership had a decent selection of used cars to choose from. Have a conversation with a member from the sales team and get a feel for if you think they are truly interested in helping you find the right used car or if they are just trying to make a quick and easy sale. One way to tell if a salesperson is playing you is if they keep trying to force you to buy a used car that day – you know, the old "if you don't buy this now, it might be gone tomorrow!" or "I can't guarantee this price won't go skyrocketing by tomorrow" schtick. If you start to feel pressured or uncomfortable by a pushy salesperson, simply get up and walk away. You won't have lost out on anything, aside from a potentially severe case of buyer's remorse if you let yourself get bullied into buying a used car you don't love. A reputable dealer is only going want to hire sales staff that want the best for their customers, which means they'll want their total satisfaction. If you think your salesperson is untrustworthy, aggressive or just plain pushy, don't fall for their bullying tactics. Take your money to someone who will earn it by being patient and understanding of the fact that buying a used car is a big financial commitment and one that you cannot (or should not) make quickly and lightly.
Know Your Own Worth
Speaking for financial commitments, do you know where your money is currently going? If it's all headed straight to bills and not to savings, you need to think carefully about adding any more substantial debt at this time. That's not to say you need to hold off on buying a car, but you should probably consider buying something well-within your means, perhaps a used car with a little bit of character and a few extra miles on it. Sit down and figure out your budget and come up with a figure you can comfortably pay each month, and only then should you head to a dealership. Look at it this way – a dealer can't take you for a ride if they don't even know what you can afford, but they can overestimate your budget and get you tied into a monthly payment plan that you cannot afford. So be honest and upfront with your budget and tell your salesperson exactly what you'd like to spend on the vehicle. A good, honest dealership should have a large inventory of both new and used cars and many may even have a special section for cars that are under $12,000.
Of course, even if you are working with a healthy savings account and little or no debt, you should still err on the side of caution when shopping for your new car. No matter what your financial situation looks like, you should always go into a dealership knowing what you'd like to spend and work with the sales team to get to that number. It goes without saying though that you need to be realistic – a $200 per month car payment may sound good, but it's not going to get you into a Ferrari. Do some research on both your own finances and on some vehicle's MSRP as well as any deals going on at your local dealership so that you can be prepared if some salesperson underestimates you and tries to take advantage of you while you shop for your new car.
Research Your Interest
So you know you like the look of a few particular vehicles you've seen cruising around Buckhead – that's a good start, but before you head to your dealership and say you want XYZ vehicle, do some thorough research on your car of choice and some of its competitors. You may find that another manufacturer offers a better warranty, or that the trim options are more suited to your likes than your original choice. The more educated you are on things like performance, interiors, and safety, the better off you'll be if some unsavory sales team tries to sell you a car that's not right for you. Additionally, the old adage that "knowledge is power" certainly holds true when it comes to negotiating a fair price for your vehicle. Know the pros and cons of some of the makes and models that you're interested in purchasing, and you may find that you save yourself some dollars when it's time to negotiate the price of your new ride.
Don't Hate the Player, Hate the Game
Sure, it stinks that you can't just trust every dealership to be an honest and reputable one, but by following the advice above, you can certainly protect yourself from being played. At Carl Black Hiram, it's our goal to have every single one of our customers leave our lot feeling empowered and confident in their purchase – so skip the players and the games and roll out to see us at 3929 Jimmy Lee Smith Parkway in Hiram.