How to Celebrate Halloween 2020 While Social Distancing in Atlanta, GA

How do you plan to safely celebrate the upcoming holiday seasons throughout the rest of the 2020 year? With Halloween 2020 coming up first, we wanted to take a look and explore safe ways to enjoy the festivities during the COVID-19 coronavirus pandemic. From our team here at Carl Black Hiram, here's how to celebrate Halloween 2020 while social distancing in the area of Atlanta, Georgia!
Halloween 2020 Events and Activities in Atlanta, GA
Halloween Snacks and Sweets
Enjoy the Halloween season by serving your sweet tooth with holiday cravings! Shop and stock up on all of your favorite Halloween sweets and treats at your next stop! Additionally, for those looking for a bit more adventure, you can try baking your own Halloween confections using online recipes! 
Home and Workplace Halloween Decorations
If you want to be in the Halloween spirit, then the best place to start is with your surroundings! Transform your home and workplace with plenty of scary, spooky, and festive decorations to properly set the mood for the month of October 2020!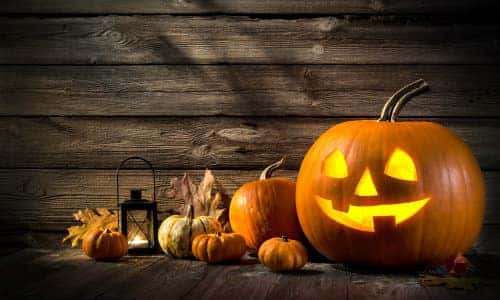 Horror Movie Marathon
What better way is there to celebrate the season than by pulling up scores of horror movies or Halloween films! You can find plenty of collections on cable, streaming services, and online to choose from! Pick your favorites and start watching on your own or with a virtual watch party! 
Pumpkin Carving
Visit a farm near your home to pick the perfect pumpkin and begin carving once you get home to perfect your very own jack-o'-lantern creation! Have family and friends join in on the fun as well! Afterward, make sure to light it up at a proper place, whether that be your doorstep, your windowsill, or your kitchen counter. 
Virtual Costume Party
Even if you can't meet up with all of your friends in a group due to crowd control, there are still plenty of reasons to dress up and have fun with a virtual Halloween party!  
Haunted Houses 2020 in Atlanta, GA
Find More Ways to Remain Festive Throughout the Holidays in Atlanta, GA
For additional ideas on how to celebrate the seasons and holidays, continue to read our blog and contact us here at Carl Black Hiram. Our team can be reached online, over the phone, or with a visit to our dealership. The Carl Black Hiram Auto Superstore is located in Hiram, Georgia within Paulding County, and provides the surrounding cities of Rockmart, Dallas, Marietta, Atlanta, and more, with pre-owned auto sales and service. We hope you have a wonderful Halloween season this year!