Navigating Your Local Used Car Lot from Start to Finish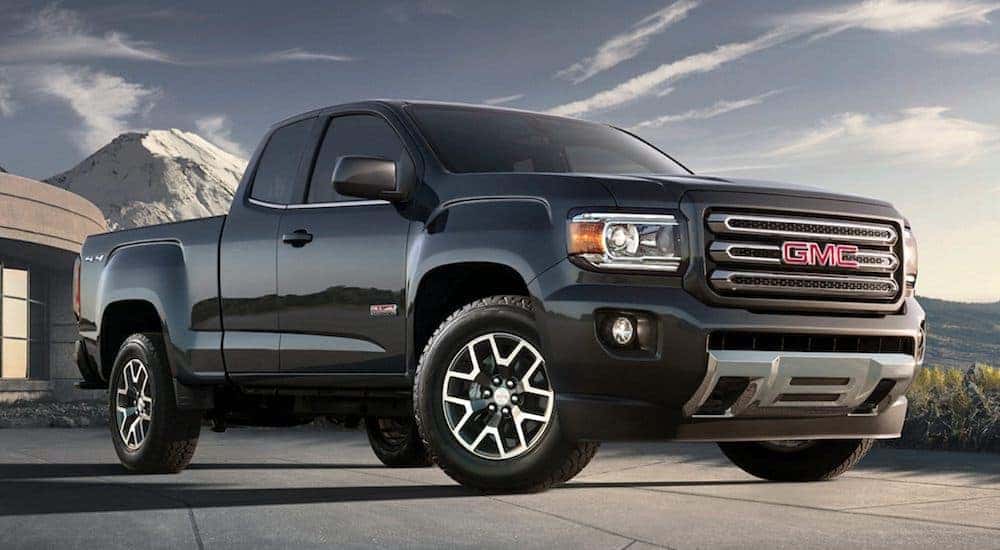 Used car lots are like a treasure trove. Sometimes you will find a chest of fool's gold and other times you will find a precious gem, but to be assured you have a successful hunt, you will need to learn how to navigate these confusing waters properly. Now usually the art of navigating your local used car lot could take years to master, but lucky for you we have all the basics to get you through the best and worst of it. So let's take a look at what you will need to do before, during, and after entering that cave of wonders known as a used car lot.
Before Entering the Used Car Lot
The journey towards getting your next car doesn't begin at the used car lot, but from the second the thought of making the investment pops into your head. Before you even think about going to the lot, you will want to make sure you have everything planned out as best as you can so that you are less likely to be confused while in the moment.
Research
Anyone who believes that they can just go to any of the used car lots in their area and simply pick out a car to buy has either gotten really lucky before or has never actually attempted it. It is vital that every driver do as much research as possible on the vehicles and dealerships they are interested in so that they can have a clear idea of what they need, want, and deserve in their next automotive.
The first thing you will want to research is exactly what type of vehicle will work best for your budget and lifestyle. Most people start by finding the categories that matter most to them such as price, mileage, size, comfort, or safety so that they can make sure they find the model that fits all their needs. While the helpful staff can often help you locate a quality model if need be, it saves time, money, and energy if you know exactly what you want before coming in.
Once you really narrow down the models to one or two, you will then want to see what kind of deal you can get on them, and where they are available. Learn the average cost that buyers paid for this model, read the reviews drivers wrote about it, and then once you find a match at your local used car lot make sure you learn the history of that vehicle.
There are honestly a ton of things you may want to research to assure success, and the more research you do, the better off you will be once on the lot. At the end of the day, the driver who has the most information and confidence will be the most likely to leave satisfied.
Financing
Financing is something every driver should try to have handled before they enter the used car lot. You will want to start this process by understanding everything you can about your current situation such as current payments, credit score, and how much you can budget for vehicle expenses. Once you understand all of that, you will then want to calculate every vehicle fee you will have to spend money on. This includes the down payment, monthly costs, the overall vehicle cost, taxes, gas, maintenance, updating, and any unexpected fees. Finally, you will then shop for a loan with the same intensity that you shop for the vehicle itself. Sometimes used car lots will have financing as an option, but just make sure you find the loan provider that works best for your budget. Oh, and one more thing, never deviate from the set budget!
During Your Time on the Used Car Lot
Now that you did all your homework, it's time to actually visit the used car lots that have the vehicle you are interested in. This may seem like the stressful part, but if you did the research, you will have no problem handling yourself once at the dealership.
Inspecting
The first thing you need to do is make sure the car is up to your standards. Never let anyone try to rush you or pressure you into doing a quick or unsatisfying inspection. Just take your time and really give the vehicle a good frisking inside and out with no shame. After all, vehicles are not cheap, and you will be the only one who has to live with it after the contract is signed. The inspection, of course, will include also include you doing a test drive. The best thing you can do during a personal vehicle inspection is to open up all your sense and trust your instincts. If something looks, smells, or sounds out of place or uncomfortable to you feel free to ask questions about it or simply move to the next option. If you really want to make sure you are getting something quality though, just ask the dealer to let you take it to a professional you trust for a quick inspection. If the dealer refuses even after you agree to leave valid identification, then walk away, because that is a red flag being waved.
Negotiating
Once you have assured this is the right vehicle, you now need to play a little game of The Price is Right with the dealer. Most of this is just you showing that you understand exactly what you deserve to pay for this vehicle after all of your research and that your budget is set in stone. In addition to that, you will also want to be sure to carefully read over any and everything you sign in case the used car lot tries to add any hidden fees or conditions without making them clear to you beforehand. There are plenty of little tricks that drivers try to use to get a better deal like going at certain times or faking a walk away, but honestly, it's best just to show that you are confident and reasonable in your estimation. After all, respect goes both ways when it comes to a used car lot.
After Leaving the Used Car Lot
You have the vehicle, and finally are driving home, but the journey is still not quite over. Now that you own the vehicle, it is important that you do everything you can to get the most value out of it.
Maintenance and Cleaning
Every vehicle comes with an owner manual in the glove compartment or online that you can look at to make sure you know exactly what you need to do to keep your used car running long and strong. Try to make up a strict maintenance schedule that will tell you whenever something needs to be checked, filled, fixed, or replaced. In addition to that, you will also want to make sure you clean your vehicle inside and out regularly by simply giving a good wash on sunny days and adding a small trash bag to the cabin.

Carl Black Hiram – More Than Just A Used Car Lot
At Carl Black Hiram our used car lot is filled with quality vehicles that are sure to get you excited, and our service all about you, the customer. We treat our drivers with the same respect we would treat our own family, and this is no exaggeration. The second you step onto our lot, one of our friendly and informed representatives will be ready to start you on your journey. Our job is to make the car buying process as simple as possible for you, so all you have to do is tell us what you need, and let us be your guide.