The 10 Best Cars to Get the Most Bang for Your Buck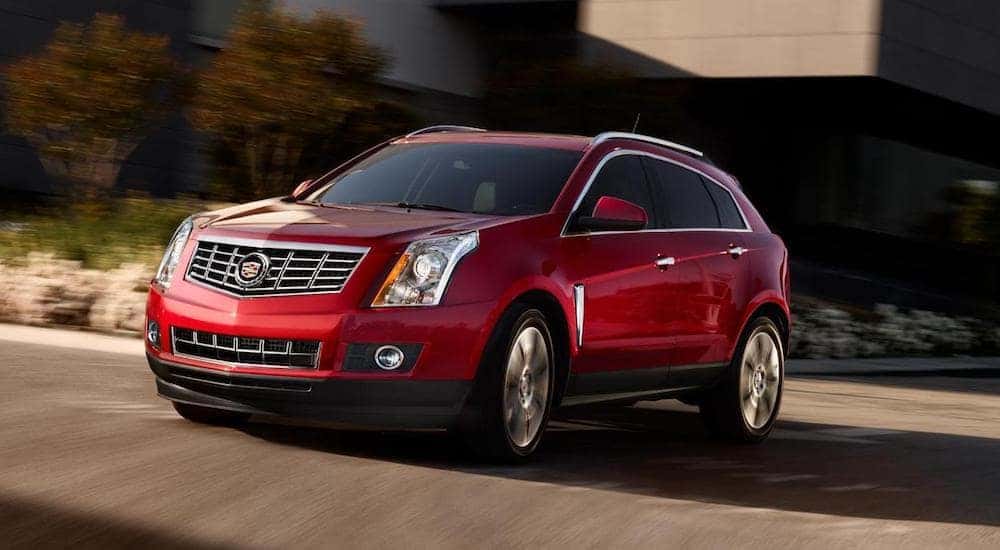 The Atlanta used cars market has seen its share of ups and downs as it relates to inventory and purchasing transactions. There was a point when purchasing a used-car was taboo. Consumers felt purchasing a used vehicle would only bring about headaches. Due to non-reputable car dealerships and individuals selling vehicles that were labeled "lemons," people did not want to take the chance. On top of that, for quite some time, most vehicles had a short "life expectancy." Again, that was natural because of limited knowledge regarding vehicles and limited technology to implement and advance the available information.
With time, that used-car taboo began to diminish gradually. Technological advances assisted engineers in developing and building cars that were increasingly being built to better specifications, thus increasing their longevity. Regulations and laws have also been put in place to protect consumers and punish non-reputable dealerships and individuals as it relates to "lemon" vehicles.
In the new-car market, more and more consumers are opting to lease vehicles rather than purchase them. Leasing offers consumers appealing options. When leasing, maintenance costs are pretty much nonexistent. The vehicle is dually covered by the manufacturer's warranty, as well as the warranty offered through the lease agreement. Leasing provides consumers the ability to afford the vehicle and options they want without incurring a jaw-dropping monthly payment. Finally, after their lease is up, consumers can walk away from the agreement free and clear, negotiate a new lease deal, or opt to purchase the vehicle.
The intersection of an increasingly popular used-car market and consumers heightened interest in leasing new vehicles is an overly abundant number of used cars are constantly entering the market. Consumers are well-positioned in this market climate. This type of market situation places consumers in the driver's seat, so to speak when it comes to negotiating good deals when purchasing used vehicles. One way to negotiate a good used-car deal is determining which car is going to provide the best return on your investment.
In a study iSeeCars.com conducted, 4.1 million cars were evaluated to determine which ones depreciated the quickest. This study was based upon a three-year depreciation rate. According to iSeeCars.com, over the targeted time frame, most vehicles depreciate at a rate of roughly 35 percent. Of the vehicle's the site evaluated, some vehicles depreciated at a rate over 50 percent.
Ironically, the vehicles that saw a higher rate of depreciation were the luxury brands, which are vehicles that tend to be the most expensive. According to the iSeeCars.com, the reason for the higher depreciation rate is due to more consumers leasing these vehicles to reduce their monthly payments. As a result, there's a limited demand for luxury vehicles in the used-car market.
When it comes to a lower rate of depreciation, truck and truck-based SUVs are highly ranked. According to iSeeCars.com, these vehicles tend to depreciate at a rate of 23.3 percent over a three-year period. This significant fact is why used trucks and truck-based SUVs are not considered top-ranked vehicles when it comes to getting a good return on your monetary investment when purchasing pre-owned.
Further breaking down the study's analysis, iSeeCars.com noted that imports depreciated at a higher rate than exports. Case in point, several German cars made the top-10 list, including the BMW 3 Series and BMW 5 Series. Additionally, high repair costs also drive down the demand, which, in turn, drives down the resale price for German imports.
The study also noted that discontinued vehicles provided a better investment due to their increased depreciation in comparison to vehicles that are still in production.
Here are the top 10 best cars, according to iSeeCars.com, when it comes to getting the best bang for your buck, listed in ascending order (as noted earlier, the depreciation is over a three-year period):
The Buick Enclave depreciates at a rate of 46.8 percent. The average cost is $26,620.
The Cadillac SRX depreciates at a rate of 47.2 percent. The average cost is $26,291.
The Audi A3 depreciates at a rate of 47.9 percent. The average cost is $21,120.
The Volkswagen Jetta depreciates at a rate of 48.1 percent. The average cost is $13,157.
The Chrysler 200 depreciates at a rate of 48.4 percent. The average cost is $14,011.
The Ford Taurus depreciates at a rate of 49.7 percent. The average cost is $18,098.
The BMW 3 Series depreciates at a rate of 49.8 percent. The average cost is $24,024.
The Mercedes-Benz E Class depreciates at a rate of 49.9 percent. The average cost is $34,010.
The Volkswagen Passat depreciates at a rate of 50.7 percent. The average cost is $14,906.
The BMW 5 Series depreciates at a rate of 52.6 percent. The average cost is $30,846.
As you can see, the top-10 list is comprised of a variety of vehicle types. There are sedans, SUVs, luxury vehicles, and imports. That's evident of the factors discussed earlier in the article that affects depreciation. As per those factors, no trucks or truck-based SUVs are among these top-ranked vehicles. Also note, per the aforementioned factors, that there is one discontinued vehicle, the Chrysler 200, and one soon-to-be-discontinued vehicle, the Ford Taurus, ranked roughly in the middle of this list.
No matter how the discussion surrounding your used-car purchase is framed, cost always going to be the focal point. Being able to afford your vehicle of choice supersedes every other factor. An essential part of that cost discussion is making sure that when you decide on the right vehicle, you are making a wise investment.
The iSeeCars.com study provides a list of the top vehicles when it comes to getting the most for your money. Your dream vehicle may or may not be on this list. Regardless if it is or not, iSeeCars.com has also provided some insight on factors that influence depreciation as it relates to import versus exports and the type of vehicle, and its status (discontinued versus in-production). All of this information, along with additional research you may conduct, ensures you can make a well-informed decision. Now that you are armed with information, head on over to one of Atlanta's area dealership to take a test drive.