Vehicles with third-row seating available in Hiram, GA

Three-row vans and SUVs for sale in Hiram, GA
Are you looking for a large family hauler? Vans and SUVs are the best body styles for passenger space and seating capacity if you plan on traveling with more than five people. Keep reading below to learn about three-row vans and SUVs available in Hiram, GA, at Carl Black Hiram. 
---
---
Should I get a three-row SUV or a two-row SUV?
Three-row SUVs and two-row SUVs differ in two major ways. The first is obvious: a three-row SUV offers more seats and a larger passenger capacity, which can also be used as cargo space in a pinch. The second difference, which is more variable, is that two-row SUVs tend to have better fuel economy ratings, because they're smaller and weigh less, in the same way that sedans usually have better fuel economy ratings than SUVs. Of course, there are always exceptions, and sometimes larger vehicles are more fuel efficient than small ones, but it's something to keep in mind. 
You'll have to choose based on your priorities. If you often travel with more than five passengers, including the driver, then go for a third-row SUV. Otherwise, consider both options. 
---
Vehicles with sunroofs in Hiram, GA
---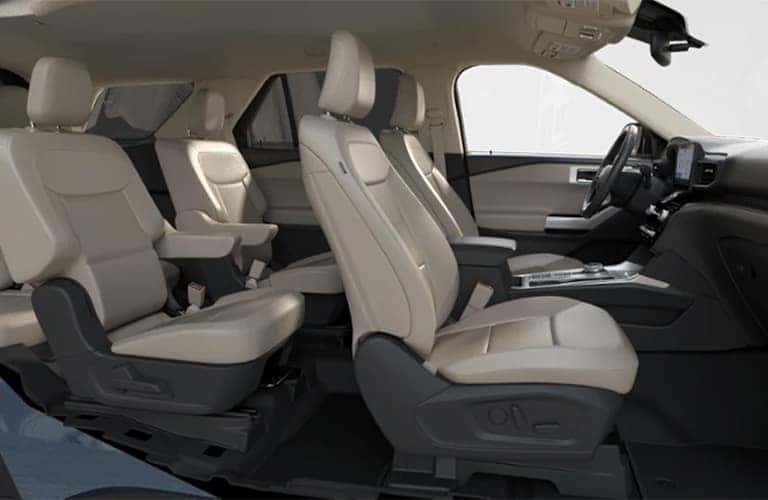 ---
How to find vehicles with third-row seating online
Finding a vehicle at Carl Black Hiram can be done from home. Since you're already here, why not check out our inventory? We're a used vehicle dealership in Hiram, GA, that stocks many pre-owned third-row SUVs and vans. Head to our inventory and use our search filters to find vehicles with a third row. Then, if you find something you like, you can stop by our dealership in person to take a closer look and maybe go out for a test drive. We hope to see you soon. 
---
Top five Hyundai models for families
---