What are the Differences Between a Minivan and an SUV?

If you're looking for power, comfort, and plenty of space for both cargo and passengers, that leaves you with the option of either a minivan or an SUV. So, which choice is the right vehicle build for you? Do you want a minivan or an SUV? To find out, we'll talk about the differences between minivan and SUV models as well as the advantages each body type has over the other. Hopefully, this will help you decide which better suits your priorities as a driver. It's minivans vs SUVs today at Carl Black Hiram!
Bad Car Smells and What They Mean!
Two things to keep in mind during this discussion.
You can lump in crossovers with SUVs for these comparisons. The distinction between crossovers and SUVs are their architecture and structure, but both fill the same purposes, driver-wise.

With so many different models on the market, there will be odd ducks out (variation) in terms of some of our points. However, by and large, these should hold true.
Minivan vs SUV
Cargo Space
Winner: Minivans
SUV size can differ wildly, and while subcompact SUVs might only measure between 40 to 50 cubic feet of maximum cargo space, some larger SUV models can reach up to and over 100 cubic feet.
However, minivans are the clear king in terms of cargo space. For example, the Honda Odyssey has a maximum cargo space of 158 cubic feet.
Comfort and Interior Features
Winner: Minivans
Over the years, all different types of vehicles have improved comfort and technology for both the drivers and passengers. However, the highest selling point of a minivan model is as a family vehicle, meaning it puts the most effort into creating a more comfortable and entertaining cabin space.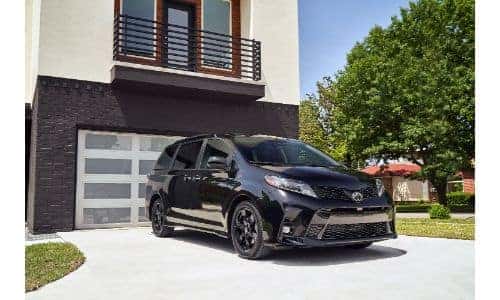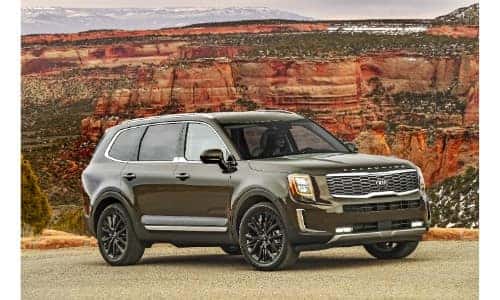 Fuel Economy
Winner: TIE
This very much depends on what type of SUV you get. Most minivan models are around the same size. However, SUVs range from subcompact to large. Subcompact and compact SUV models will beat most minivans in terms of fuel economy, but if you go for an SUV that prioritizes power and performance, its fuel economy will suffer accordingly.
Power and Performance
Winner: SUVs
Minivans are usually equipped with powerful engines, but that's usually just to provide enough power to offset the vehicle's weight and to, therefore, guarantee a smooth ride. Meanwhile, crossovers and SUVs offer greater ride height, towing capacities, and plenty of additional power and performance features.
Price
Winner: TIE
Most minivan models are priced around the same a compact or midsize SUV.
A subcompact SUV will cost less than a minivan.
A full-size SUV will cost more than a minivan.
Seating
Winner: Minivans
Your choice of SUV model will get you either 2-row seating for 5 or 3-row seating for 7.
However, all minivan models seat at least 7 passengers and possible up to 8, often for a lower price than 3-row SUVs.
In Conclusion:
Minivans offer superior comfort, interior features, and cabin and cargo space. However, they aren't as capable in terms of performance as SUVs and most minivan models are around the same size and price.
SUVs (and crossovers) offer a ton of variation in size, price, and power, for you to find your perfect fit. They're definitely more capable and versatile, but your passengers might better appreciate the minivan experience.
How Much Towing Capacity Do I Need?
For more information on automotive tips and tricks, continue to read our blog and shop for your next ride here at the Carl Black Hiram dealership! For additional assistance, please contact us. Our staff can be reached online, by phone, or with a visit. The Carl Black Hiram Auto Superstore is located in Hiram, Georgia within Paulding County and serves the surrounding areas of Atlanta, Dallas, Marietta, Powder Springs, Rockmart, and more!