Why Shopping Used Makes Sense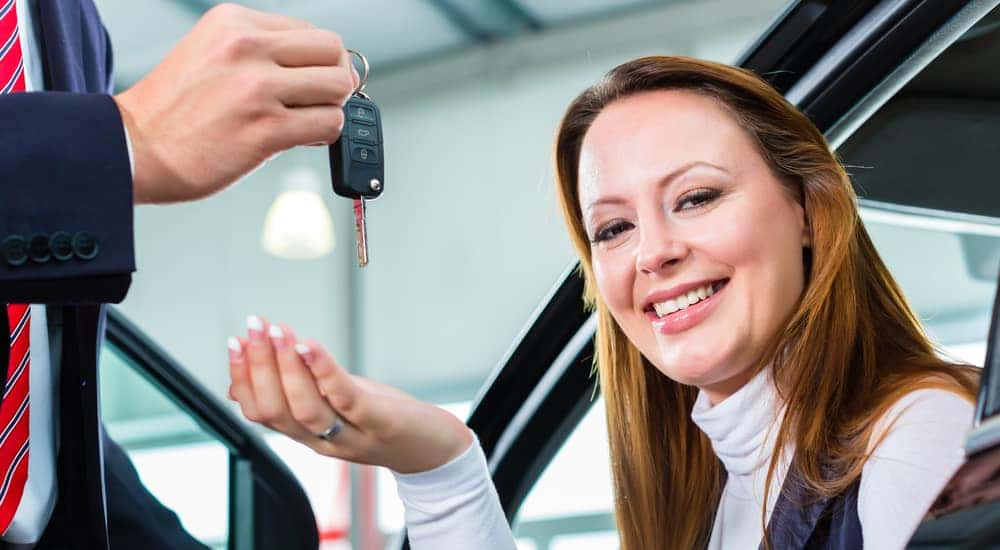 You've probably heard it before – buying a new car is like throwing out money out the window, primarily due to the depreciation that occurs the minute the car leaves the dealership. While that is certainly true, there are other reasons to consider buying a used vehicle instead of a new vehicle – and not all of those reasons are cost-related. Before you head to your local used car dealership, be sure you understand why it makes more sense to buy pre-owned than brand new, and you'll find that you'll have no problem walking past all of the flashy new cars and heading straight to the used inventory – after all, they really are the best buy on the lot!
Be Wise, Buy Used
Experience and wisdom come with maturity, and the same holds true for vehicles. Think about it – when a brand new car rolls off the lot and into the dealerships, there are bound to be little kinks and issues with it (or even, unfortunately, significant recall issues). However, the people who are stuck finding out what those issues are unfortunately those who also paid a lot of money in order to drive that brand new car. Talk about being punished for buying new!
One of the biggest, but often overlooked, perks of buying a pre-owned vehicle is that previous owners will have already ascertained what any quirks or problems are, and have most likely addressed those issues. And don't worry, you don't have to have faith that the previous owner stayed on top of things like recalls and safety notifications – you can always hop right online and do your own research to see how different models of cars compare and which ones have faced significant problems. Having the ability to research your options prior to buying will give you a lot more insight into future potential issues or just things to be aware of in general with different makes and models.
Of course, you'll also be able to garner a lot more than just recall and safety information when you do your research. Be sure to check out what the resale values are on different cars and read reviews from current and previous owners to see what they loved and disliked about any car that you are interested in. You may be surprised at what knowledge you come away with just from a simple hour or two hanging out researching on Google.
Buy Used, Buy More
Another huge benefit to buying used is that you will be able to afford more car than you would be able to if you were buying brand new! What do we mean by that? Well, consider this – if you're looking at buying a brand new SUV, you might only be able to afford the base-level trim, which probably won't have a lot of the cool features and amenities that are found in higher-level trims. However, if you are shopping for a pre-owned SUV, you'll automatically be getting the vehicle cheaper than you would if you bought new (there's that depreciation again), which means you'll have extra cash to line your pockets. So even if you buy an SUV that is only a year or two old – if it's been previously owned, it's going to be substantially discounted as opposed to a brand-new model. That means you might be able to move up a trim level or two and ultimately wind up driving a nicer vehicle than you could have if you bought new.
If you're thinking to yourself – "well, sure, it might have some nice features, but they'll be outdated," let us stop you right there. Sure, there may be a slight change in an amenity or two, but car manufacturers don't do total overhauls on their vehicles annually – in fact, many go several years without a redesign. Again, you'll want to do your research and find out when the last model year full-redesign occurred, but if you're shopping for used vehicles that are only a few years old, most likely the car, truck or SUV will be virtually identical to the ones rolling off the lot this year. No one will be any wiser that your car might be a slightly older vintage… besides, even if they did notice, they'll be too distracted by your upgraded amenities to care.
Save More, In More Ways
Although we previously stated that the reasons to buy used aren't all financially driven, there are a few more things you should know about buying used – and yes, these reasons involve saving you quite a bit of cash. First off, when you go to register your new-to-you car, you may be pleasantly surprised to know that registration fees on a used car are cheaper than on new in many states (not all, but most – check your state's registration requirements to be sure). Coupled with that is that it is cheaper to insure a used car than a new one, as the value of the older model car is less than that of a new one (which means that it will cost your insurance company less money to replace your vehicle, should an unfortunate event occur to your vehicle). So ultimately, if you make the choice to buy used rather than new, you'll find yourself saving money on the price of the car, the insurance and possibly the registration. That's certainly a compelling reason for buying pre-owned rather than brand new
Shop Smart at Carl Black Hiram
So now that you know why it makes more sense to buy used rather than new, let us remind of one thing: do not go to just any old used car dealership and expect to find a winner of used car. If you're shopping used, it is of utmost importance that you shop at a reputable dealership like Carl Black Hiram. We take our customer's satisfaction extremely seriously, and we offer our services with pride and integrity. Shop Carl Black Hiram for your new-to-you vehicle, and come see why buying used is the best way to buy your new ride.