Your Guide to Finding Used Cars in Atlanta, GA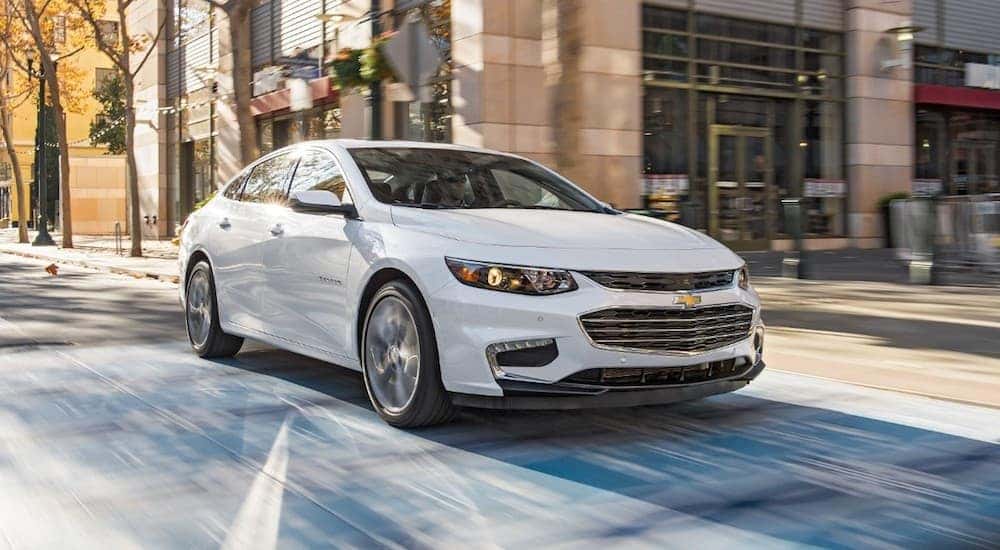 Looking for used cars in Atlanta, GA? You'll want to find a trustworthy dealership that offers low pricing and plenty of customer conveniences. From an extensive inventory to on-site financing and additional customer perks, Carl Black Hiram offers everything you're looking for in a used dealer and more. However, it's important to learn more about any dealership before making your final decision. So, when searching for used cars near Atlanta, GA you'll want to check outside the city for even more reputable dealerships.
Popular Used Car Models
At Carl Black Hiram, we're just a short ride from Atlanta and we offer a wide selection of used vehicles featuring varying makes, models, and model years. Whether you're looking for a powerful and capable truck or a versatile SUV, we've got you covered. Our inventory also features sporty sedans and luxury vehicles, so no matter what you're looking for in a vehicle, you can find it on our lot. If you're not sure what type of vehicle you're interested in, here are a few of our popular used models:
Chevy Malibu
Toyota Camry
Honda Accord
In addition to these vehicles, we also typically offer also brands including Jeep, Kia, GMC, Hyundai, Ram, and Nissan. However, our inventory changes every day. To learn more about our current inventory, as well as any current specials and incentives, check out the Carl Black Hiram website.
Model Year & Trim Levels
When choosing among used cars in the Atlanta area, there are a few factors you'll want to consider. Of course, you'll want to determine what you'll be using the vehicle for and what style best suits those needs. However, you'll also want to consider the features you're looking for in your next car. Would you like an advanced entertainment suite and a long list of driver assist features? Or are you prioritizing affordability and efficiency? Once you've decided on what features you'd like to enjoy on your next vehicle, you can narrow down the model years that make these features possible. For example, if you're looking for plenty of onboard technology, you'll probably need to consider a more recent model year. Meanwhile, if you're looking for the most affordable used car near Atlanta, you may want to consider looking outside the city and even a slightly older model year.
Of course, most of these factors are dependent on your budget, so be sure to set a strict and clear budget that includes monthly payments and insurance, as well as your total cost of the vehicle and a down payment.
Choosing a Reputable Dealership
Finding high-quality used cars is dependent on choosing the right dealership. You'll want to make sure that the dealership you choose is reputable and dependable, and takes extra measures to ensure that their customers enjoy a positive car-buying experience. This can be evident through positive online reviews, a helpful website, regular specials and incentives, and complimentary benefits for new and returning customers. While scoping out used car dealers in Atlanta, you'll want to check for an extensive inventory that has been well-maintained in nearby Hiram. You'll also want to evaluate the prices of your local dealerships and determine which dealers offer the lowest and most competitive pricing.
In addition, on-site departments make purchasing your next vehicle incredibly convenient, so choose a dealership that offers its own finance department, as well as a service and parts center. In summary, when searching for used cars in Atlanta, GA, you may need to expand your search and look for a used car dealer with these qualities:
Positive Customer Feedback
Helpful & User-Friendly Website
High-Quality Inventory
Low & Competitive Pricing
Available Specials & Incentives
Finance Department
Service and Parts Center
At Carl Black Hiram, we offer all of these features and more. To learn more about our inventory, services, and resources, visit our website or give us a call.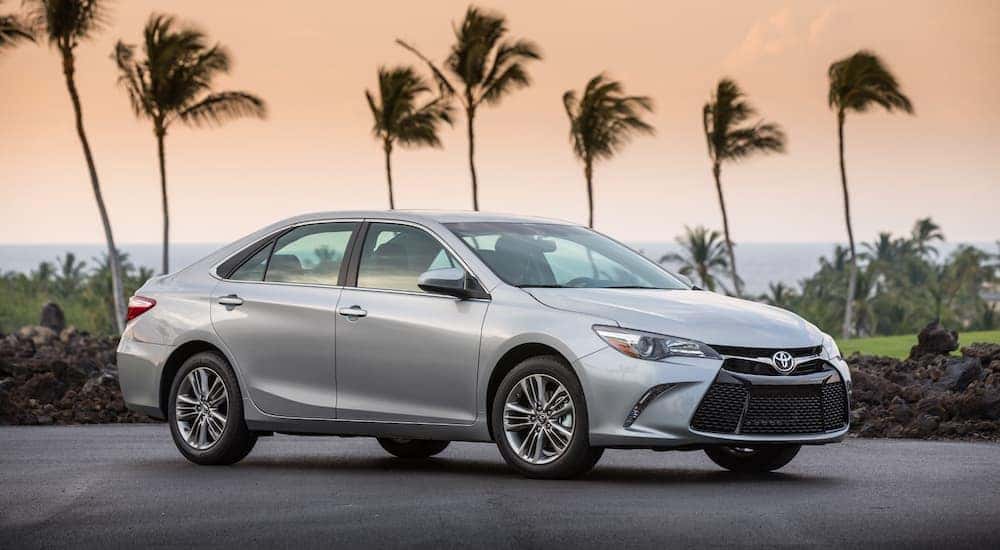 Financing Your Vehicle with Poor Credit
If you're in the market for a used car but have poor credit, you may be worried about how you'll finance your vehicle. However, it is not impossible. Many reputable dealerships, like Carl Black Hiram, offer financing for all types of credit backgrounds. Whether you have poor credit or perfect credit, you can drive off the lot in a high-quality vehicle. Drivers that are nervous about receiving financing approval can always visit the Carl Black Hiram site and apply for financing directly through our website. Or you can always feel free to meet with our on-site finance center prior to choosing your vehicle. We will happily walk you through your available options and even help you estimate your monthly payments.
To make the process easier, it's a good idea to bring any applicable documents, like your license, banking statements, and pay stubs, as well as determine your available down payment and check your credit score. If you have a vehicle to trade in, we will happily help you through that process and explain how that lowers the cost of your new vehicle.
Future Maintenance and Repairs
If you're purchasing a used car, you'll want to take good care of it to ensure that it runs properly for as long as possible. This means you'll want to find a service center to bring your vehicle to in the future. At Carl Black Hiram, our service center makes this easy. Our customers can always return for routine maintenance or even complex repairs and feel confident that the service they are receiving is high-quality. The technicians of our service center are highly trained and properly certified, and will use only the highest quality parts on your vehicle. We also make it easy to schedule a service directly through our website and customers can even order parts through our online form.
Specials and Incentives
To ensure that you receive the best price possible on your you'll want to look for used cars outside Atlanta, GA, and you'll want to find a dealership that offers regular specials and incentives. These should be clearly listed on the dealership website and the staff should be well aware of the available specials and be careful to apply them to your purchase. You'll want to check for both used car specials and service specials, so that you can continue to save money in the event of a future service. At Carl Black Hiram, we are happy to offer regular specials and incentives on our inventory and service. These can be found clearly listed on our site and our sales staff is regularly updated on the details of our current incentives. Our finance team will also make sure that any applicable deals are applied to the purchase of your vehicle to ensure that you're getting the best possible price on your used car.
Shop for Used Cars near Atlanta, GA from Carl Black Hiram!
If you're searching for the perfect used car, you'll want to choose the right dealership. At Carl Black Hiram, we are proud to serve as a reputable used car dealer in the Atlanta area. We are passionate about the used vehicles on our lot, as well as providing our customers with an excellent car-buying experience. For this reason, we take extra care in pricing our vehicles fairly and ensuring that they are of the highest quality. Whether you're looking for a truck, SUV, or sedan, you'll find plenty of options at Carl Black Hiram. So, when you're ready to purchase a used car, look no further than Carl Black Hiram!