Learn More About Chevy and GMC EVs Available in the Atlanta Area

Guide to Chevy and GMC Electric Vehicles Hiram GA
Electric power is the future of the automotive industry and brand-new electric vehicles will become pre-owned options over time – providing used car shoppers with incredible all-electric options at Carl Black Hiram Auto Superstore. To provide you with a glimpse at what the future holds for car shoppers who choose Carl Black of Hiram, we have created a guide to Chevy and GMC electric vehicles in Hiram, GA.
---
---
2022 Chevy Bolt EV
The 2022 Chevy Bolt EV is a compact and affordable electric hatchback that provides a potent combination of performance and economy. Chevy Bolt EV entries employ a 65-kWh Lithium-Ion battery pack that will manufacture 200 horsepower and 266 pound-feet of torque with a single high-output electric motor. Chevy Bolt EV editions provide a 259-mile electric range.
2022 Chevy Bolt EUV
A welcome addition to the Chevrolet lineup, the 2022 Chevy Bolt EUV improves upon the foundation set by the Chevy Bolt EV with a larger foundation. The five-passenger Chevy Bolt EUV crossover provides 16.3 cubic feet of cargo space with a 200-horsepower electric powertrain that is based on a 65-kWh battery pack and provides a 247-mile electric range.
2024 Chevy Equinox EV
Built on the foundation of the popular Chevy Equinox compact crossover, Chevrolet engineers have unveiled the 2024 Chevy Equinox EV. The Chevy Equinox EV will seat five passengers with ample cargo space and will be available in a pair of trim levels – Equinox EV LT and Equinox EV RS – when it arrives in Spring 2023.
2024 Chevy Blazer EV
Do you love the look and feel of the athletic Chevy Blazer? The 2024 Chevy Blazer EV will add electric power to your next family adventure with a capable and eco-friendly electric powertrain. When the 2024 Chevy Blazer EV arrives in Spring 2023, it will deliver the electric power you need in an athletic design.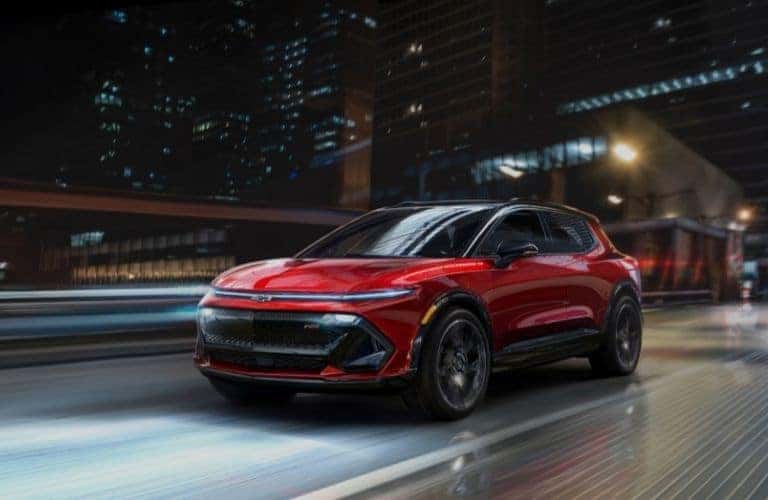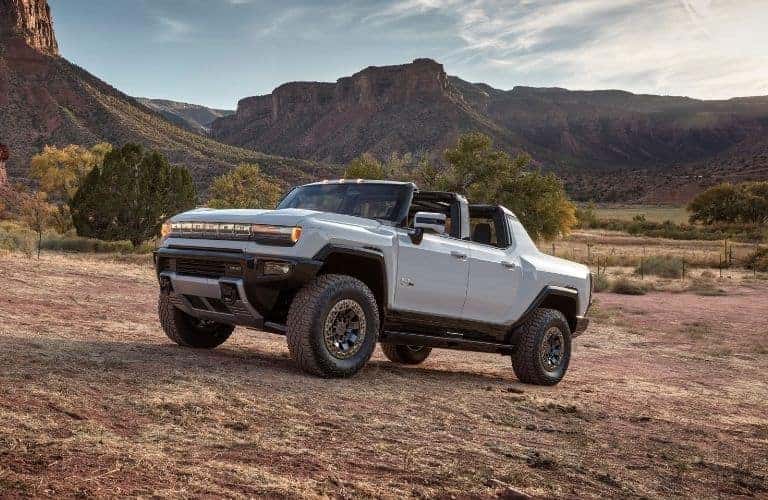 2024 Chevy Silverado EV
The best-selling Chevy Silverado gets an instant upgrade with the addition of the 2024 Chevy Silverado EV pickup truck. Armed with an updated design, the Chevy Silverado EV employs a 200-kWh battery pack to make 664 horsepower and 780 pound-feet of torque with a 400-mile electric range and 10,000-pound towing capacity. The Chevy Silverado EV will be available in Spring 2023.
2022 GMC HUMMER EV
Are you looking for a capable and luxurious electric truck? The brand-new 2022 GMC HUMMER EV is a welcome addition to the GMC model lineup that derives power from a 24-module Ultium battery pack that delivers electric power to a trio of electric motors that make 1,000 horsepower and 11,500 pound-feet of torque with a 329-mile range.
2024 GMC HUMMER EV SUV
Do you love the power and style of the HUMMER EV? Add family-friendly versatility to the equation and get behind the wheel of the 2024 GMC HUMMER EV SUV. Built with the same 24-module Ultium powertrain of its HUMMER EV counterpart, the HUMMER EV SUV features a smaller wheelbase, an Infinity Roof and more additions to the spec sheet.
---
READ MORE: Where To Buy Used Lifted Trucks and SUVs in Hiram GA 
---
Learn more about the future of Chevrolet and GMC brands with this guide to Chevy and GMC electric vehicles in Hiram, GA. Contact Carl Black of Hiram today to apply for online credit approval for a new-to-you used car, truck or SUV!