What Rules Apply to Riding Horses on Public Roads?

Horse and Traffic Equine Road Safety Rules in Atlanta, GA
What rules apply to horses on the road? That's a complicated question. Are we talking about in the city or in the country? Are we talking about wild horses, horse riders, or horse-drawn carriages and other vehicles? What kind of road and traffic laws apply to horses in these situations? Here are equine rules and laws to be aware of in the state of Georgia!
Equine Laws for Georgia Drivers and Horse Owners
Are Horses Vehicles?
Essentially, yes. A horse qualifies as a vehicle until a rider dismounts. Only then is the person recognized as a pedestrian.
Therefore, other drivers on the road must treat a horse as a vehicle when they are in use.
Are Horses Allowed on Public Roads?
Horses are allowed on most roads unless otherwise indicated through a separate law or ordinance.
'Unless otherwise indicated' usually means highways, freeways, and toll roads. Additionally, if there is an area that doesn't allow bicycles or animals, there's a good chance they also don't allow horses.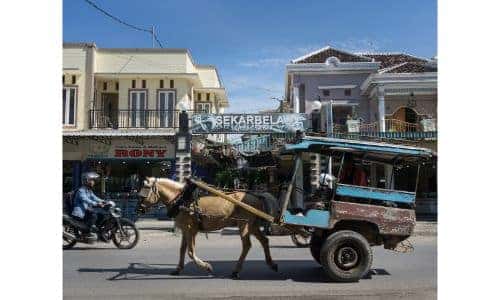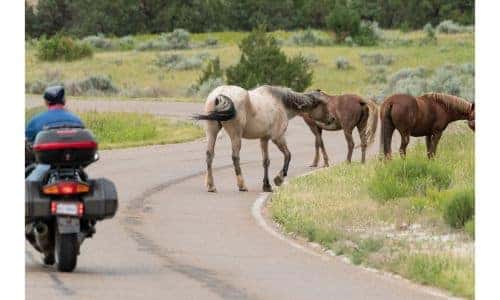 Do I Need a License to Ride a Horse?
You do not need a license to ride a horse. However, experience with driving and road and traffic safety rules are usually recommended when horse riding near motor vehicles.
What Traffic Laws Apply to Horse Riders?
Obviously, you don't have to worry about things relating to seatbelts and headlights when riding a horse, but riders still must obey speed limits, stop at stop signs, and indicated turns with hand signals.
Tips for Horse Riders
While not specifically illegal, it is highly recommended to avoid horse riding at night, to stay on the edge of a road, to go in the same direction of traffic, and to ride single-file if there are multiple riders.
Georgia Equine Safety and Animal Protection Laws
For laws relating to horse ownership in Georgia, please see here.
Bad Car Smells and What They Mean
Explore More Local Laws, Events, and Cultures in Northwest Georgia
For more information on local ordinance and customs in the area of Atlanta and all throughout Georgia, please continue to read our blog here at Carl Black Hiram. For additional automotive and community information, please contact our team. The Carl Black Hiram staff can be reached online, by phone, or with a visit to our dealership. The Carl Black Hiram Auto Superstore is located in Hiram, Georgia within Paulding County and serves the surrounding cities of Rockmart, Dallas, Marietta, Atlanta, and more, with used vehicle sales and automotive service!