How Can I Make My Car Safer?

Simple Car and Vehicle Safety Measures
Many modern cars come with a huge assortment of safety features and driver-assistance technologies to assist drivers. However, there are still many ways for drivers to make their cars safer on their own, which is especially useful for used and pre-owned vehicle owners. So, what are these easy methods to make your car safer? Here are our top driving safety tips and measures from the Carl Black Hiram Auto Superstore! 
Weird Driving Laws in the State of Georgia
Car Safety Tip #1 – 
Car Parts and Fluid Levels
This step is easy and incredibly effective. Essentially, these are maintenance measures that you can take that don't require a service appointment at your local car dealership. Simple maintenance measures that you can do for your car include: 
Adjust Rearview and Side Mirrors for Maximum Coverage
Checking and Maintaining Fluid Levels (Brake, Oil, Steering, Transmission)
Checking and Maintaining Tire Pressure
Cleaning Windows and Headlights and Taillights Covers
Keeping Gas in the Tank 
Replacing Headlights and Taillights 
Replacing Windshield Wipers 
And More!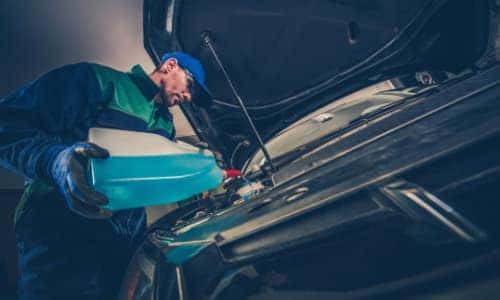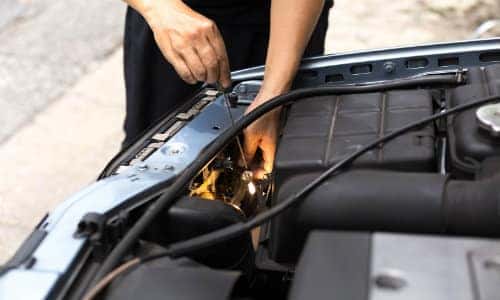 Car Safety Tip #2 – Regular Automotive Maintenance
We mentioned above how you can take of your vehicle through simple 'Do It Yourself' maintenance measures. However, there are some auto repair tasks that you can't do on your own. In that case, it's important to get your car checked out by an automotive mechanic or service technician. While there will obviously be a cost for a repair, ignoring a problem can end up costing you more over time if the issue worsens AND can put you and your passengers at risk of an accident. 
Car Safety Tip #3 – Car Emergency/Safety Kit
Items to consider for a car emergency/safety kit include: 
Blankets
Car Jack
Dried Snacks
Tool Kit
Warm Clothes/Change of Clothes
And More!
Flares
Flashlight
Jumper Cables
Car Safety Tip #4 – Stay Attentive Behind the Wheel
The previous safety measures we've mentioned won't do you any good unless you also act like a responsible driver when behind the wheel. That means focusing on the road and your surroundings and knowing when you are AND are not ok to operate a motor vehicle. Other things you should do to become a safe driver include: 
Always Check Your Mirrors
Always Wear Your Seatbelt
Don't Speed
Drive Cautiously
Eat Healthily
Eliminate Distractions (Phone Calls, Passenger Conversations)
Have Your Eyes Checked (See If You Need Glasses)
Never Drive When Sleepy/Tired
Car Games for Cross-Country Road Trips
For more tips and tricks to navigate your driving lifestyle, please continue to read our blog here at Carl Black Hiram. Additionally, if you're in need of automotive sales or service, please feel free to contact us. The Carl Black Hiram Auto Superstore is located in Hiram, Georgia within Paulding County. Find your next automotive ride here at Carl Black Hiram!