How to Save Money on Car Rentals: A Cost-Effective Guide

How do people get around when on vacation? When far away from your car, some people might walk or bike everywhere they go. Others might use public transportation of buses, trains, and subways. There's also the option of taxis or ride-share services such as Uber and Lyft. All of these are good options but aren't always viable for where you want to go. Therefore, if one of these options doesn't work for your situation, the next logical step would be to rent a car. However, renting a car can sometimes be very expensive. That's why, here at Carl Black Hiram, we'll take some time today to explain the best ways to save money when renting a car.
Top 10 Car Myths that Drivers Still Believe
Where 
Should
 I Rent From?
If you're going on a trip, plan ahead and learn where local car-rental locations are, so you're able to save money in the first place. Without planning, you might have to settle for whatever you find, which often means costing you more.
You want to most of all avoid car rental shops that are in or near airports. These locations are convenient for tourists, which means their owners and operators can get away with overcharging customers without losing any business. Good options to rent cars from are local car dealerships. They often have good deals with reputable brands.
What is Prepay?
Prepay means advance payment when booking a vehicle, often online. This is good for 2 reasons.
1. Advance payment often comes with a discount. 
2. Advance payment saves your spot. Waiting to rent in-person, on the day you need it, might mean they're all booked, or you're left with few options.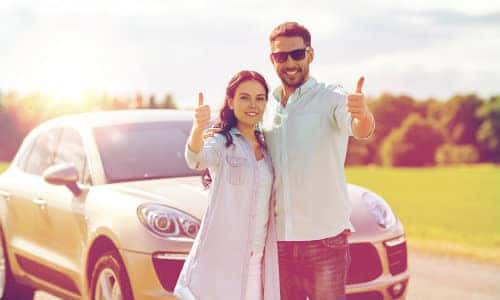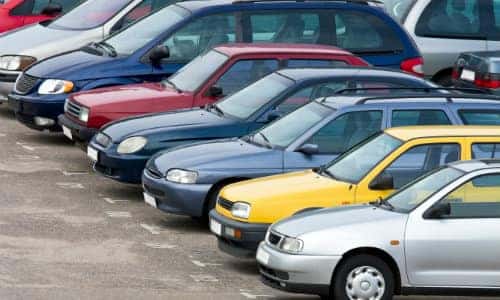 Should I Get Rental Insurance?
Short answer: No.
If you're already a driver, and have your own auto insurance, that should be more than enough to cover you in the event of an accident. Additionally, many credit card companies cover minor accident charges when renting a car. However, still make sure to check what your credit car company covers in terms of car rentals.
Find Discounts
Outside of prepay discounts, other ways to save can be numerous. However, it all depends on the location and the business in question. Once you decide on a location, do some research online and see if you can find any online discounts and coupons that apply to rental companies in the area. 
Avoid 
Additional Fees
Most rental companies want to drain you of as much money as possible. One way we mentioned is trying to get you to sign up for insurance you likely don't need. However, if you're smart, you can avoid getting charged extra for bogus claims. Avoid extra packages that companies try to push on you and do your research thoroughly before walking through the door/making your payment.
Fill Up the Gas Tank
One last way that car rental companies try to take more of your money is through the gas tank. Some companies will give you a car that doesn't have a full tank of gas and then later charge you for the cost of filling the tank back up at an incredible interest rate. Therefore, make sure to talk to the rental company about their policy on gas, make sure the car you receive has a full tank, and fill up the gas tank in your rental car yourself before returning it.
What are the Differences Between a Hatchback and a Compact SUV?
Find More Tips & Tricks in Hiram, GA
For more vehicle tips and tricks, continue to read our blog and contact us here at the Carl Black Hiram Auto Superstore where we provide pre-owned vehicle sales and automotive service to drivers in the Northwest Georgia area.