What are the Differences Between a Hatchback and a Compact SUV?

Are you looking for a compact and affordable vehicle that still has plenty of passenger and cargo space? In that case, your best options are either a hatchback or a compact SUV model. So, to help drivers better decide their preference, we wanted to answer the following question. What are the differences between a hatchback and a compact SUV?
What are the Differences Between a Minivan and an SUV?
Cargo Space
Winner: Compact SUV
Hatchback models have much more available cargo space than your standard sedan model. However, for the most part, compact SUV models still offer more maximum and adjustable cargo space than hatchbacks.
Driving Dynamics
Winner: Hatchback
Hatchback models have a lower center of gravity and a more aerodynamic frame that gives drivers a greater sense of control. Furthermore, its more compact size makes it easier to squeeze into tight spots, whether that be for switching lanes or for parking.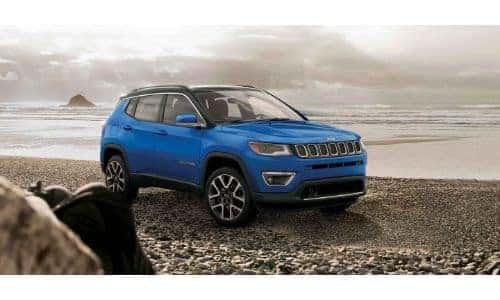 2019 Mazda3 Hatchback
2019 Jeep Compass
Fuel Economy and 
Maintenance Costs
Winner: Hatchback
Hatchback models are often more fuel-efficient, meaning they cost less to run on a day-to-day basis, and their replacement parts are more common, meaning automotive service on a hatchback model often costs you less than service on a compact SUV.
Off-Road
 and Ride Height
Winner: Compact SUV
This is the flip side of the 'Driving Dynamics' category from above. The higher ride height of a compact SUV offers a better view of the road and makes off-road travel much more viable than that of a hatchback. Furthermore, compact SUV models are far more likely to offer all-wheel drive (AWD) than hatchback models.
Price
Winner: Hatchback
This, of course, varies by model. However, by and large, the starting price of a hatchback model is more affordable than that of a compact SUV.
What's the Point and Purpose of a Rear Spoiler?
Test Drive a 
Hatchback
 or Compact SUV in Marietta, GA
To view available hatchback and compact SUV models at the Carl Black Hiram Auto Superstore, please browse through our online inventory and schedule a test drive with any that catch your interest. Meanwhile, please continue to read our blog for more vehicle tips & tricks and contact us to learn more. The Carl Black Hiram dealership is located in Hiram, Georgia within Paulding County and serves the surrounding cities of Rockmart, Dallas, Marietta, Atlanta, and more, with pre-owned auto sales and automotive maintenance.