Top 10 Camping Accessories and Gear for Pickup Trucks

Are you an avid camper, or do you want to become one? What kind of camping gear and accessories can you fit onto, or into, your pickup truck? From Carl Black Hiram, here are our Top 10 camping accessories and gear for pickup trucks!
How Dark Can You Tint Windows in Georgia?
1. Air Mattress
Sleeping on the ground not your style? Try an inflatable air mattress for your truck bed. Specialized mattresses fit over the wheel wells in truck beds to create a perfect fit and to ensure a good night's sleep.
2. Awning
Whether for sleeping or relaxing, an attached awning on your vehicle can help block out sun and rain to ensure a comfortable bit of shelter.
3. Cargo Box
It says what it is on the tin. A big box for your cargo needs, organized for maximum packing purposes. Throw it in your bed, the back of your cab, or on your roof rack. 
4. Camping Heater
Are you going camping somewhere cold or overnight? Blankets are great, but you might want to bring along a space heater as well. Power sources for heaters can be propane tanks or your own vehicle.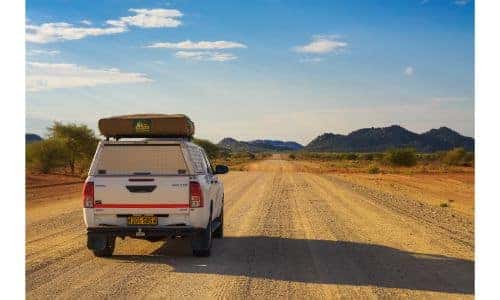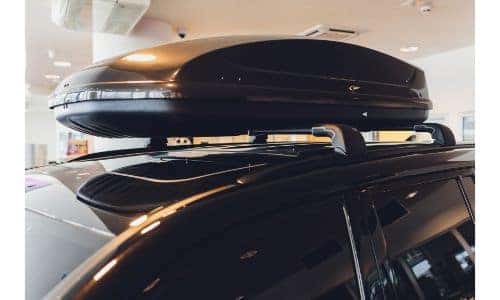 5. Camp Shower
Out camping for the long haul? You might be in need of a portable camp shower. With a few gallons for its water tank, you can wash up anywhere. 
6. Cooler
For refrigeration, you can bring along a cooler, have one integrated into your cabin, or fill your entire truck bed up with ice and put a cover on it. Additionally, some exclusive truck features, like the RamBox cargo management system, are tailor-made for something like this. 
7. Flat Tailgate
Are you going to be cooking a lot? A flat tailgate is a necessity for spacing out plates and ingredients. Some trucks have a flat tailgate feature built–in. Additionally, you can buy an accessory or bring along a firm sheet of plastic of wood.
8. Mounted Grill
Usually mounted on the hitch, this accessory helps make the perfect BBQ spot the back of your truck!
9. Roof Racks
A basic starter for most cargo and camping purposes. Truck roof racks can be placed above the cab, or more elaborate ones can extend across the bed and fix to the bumper for a lot more cargo space.
10. Tent
A pickup truck tent can be set up easily for your truck bed, keeping pests and inconvenient weather out of your way overnight.
What Rules Apply to Horse Riding on Public Roads?
What other equipment and accessories would you recommend for camping? There are plenty of options including cookware, gas containers, generators, sleeping bags, toiletries, and more! For additional ideas concerning vehicle customization and accessories, please continue to read our blog and contact us here at the Carl Black Hiram Superstore!