What are the Differences Between a Moonroof and a Sunroof?

Moonroof vs Sunroof
You might know what a moonroof is on a vehicle, but do you know what a sunroof is? Or is it the other way around? It's very likely that you've mistaken a moonroof for a sunroof, and a sunroof for a moonroof. So, let's set the record straight today and answer that question. What are the differences between a sunroof and a moonroof?
What's the Point and Purpose of a Rear Spoiler?
So, let's start with the basics. Both moonroofs and sunroofs are fixed on the top of your car, in the roof obviously, and open up to let sun and air into the vehicle. That's what moonroofs and sunroofs have in common.
What Makes a Moonroof a Moonroof?
Moonroofs are made out of glass 
Moonroofs slide into the car frame of a vehicle 
Additionally, moonroofs will often likely have a net or additional barrier where a sunroof won't. This setup allows the sun and air to filter in while keeping bugs and leaves out.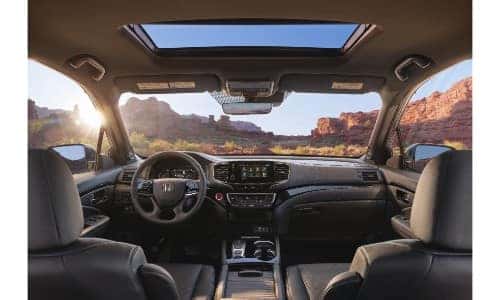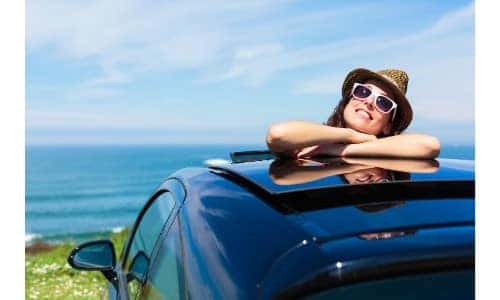 What Makes a Sunroof a Sunroof?
Sunroofs are made of the same material as the body of the vehicle 
Sunroofs pop up and slide along the top of a car frame 
Old Cars and New Cars
With these few signifiers, you should be able to easily determine if your vehicle has either a moonroof or sunroof. Additionally, we should mention that most modern cars are only made with moonroofs, as the design of sunroofs has been, more or less, phased out. So, moonroofs are more common in modern cars, and sunroofs are more common in older cars. 
What are the Differences Between a Hatchback and a Compact SUV?
Find More Vehicle Tips and Tricks in Atlanta, GA
Continue to read our blog for more vehicle tips and tricks here at Carl Black Hiram. For additional information on cars, please feel free to browse through our online inventory, vehicle and service specials, and contact us.
Our staff can be reached online, over the phone, or on-site at the Carl Black Hiram Auto Superstore located in Hiram, Georgia within Paulding County. We serve drivers in the areas of Rockmart, Dallas, Marietta, Atlanta, and more, with pre-owned vehicle sales and service.