What is the Purpose of a Grille on the Front of a Vehicle?

Many vehicles, especially pickup trucks and luxury cars, heavily accentuate the face of a model as a key selling point. Of course, this makes sense, as drivers want their rides to look good in addition to handling well.
A very significant part of a vehicle's face is its grille. Different brands and models have distinctive grille looks, shapes, and styles, with some looking to achieve an elegant look while others aiming for a more aggressive and confident appearance. However, what is the purpose of a grille on the front of a vehicle? We aim to answer and explain that question today here at the Carl Black Hiram Auto Superstore!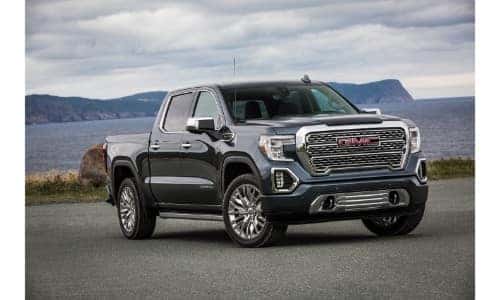 What Do Front Grilles Do?
So, while appearance is certainly important, both for customer appeal and brand awareness, front grilles are not purely ornamental. A front grille, as opposed to side skirt and trunk grilles, is also known as a radiator grille. The name radiator grille is meant to signal its purpose of allowing cool air to flow inside the hood, cooling off many parts heated up by use and friction, but more specifically the vehicle's engine and radiator.
This singular purpose has remained consistent ever since the inception of the radiator grille. While some grille designs may be arguably more effective than others, the differences are primarily decorative.
However, it should be noted, in the case of electric cars, the inclusion of a front/radiator grille will be purely a design decision. However, while not needed, we're sure many drivers have come accustomed to their looks, meaning radiator grilles are likely to stick around, even in the evergrowing market of EV models.
Find Your Next Ride with Matching Grille in Dallas, GA
Want a specific look for your next ride? Browse through our online inventory and take a look at the grilles and faces of the models we have in stock. For more information, continue to read our blog and contact our team. The Carl Black Hiram staff can be reached online, by phone, or with a visit to our store. The Carl Black Hiram Auto Superstore is located in Hiram, Georgia within Paulding County and serves the surrounding cities of Marietta, Dallas, Atlanta, and more, with dedicated automotive sales and service!