What Should You Do if Your Vehicle is Broken Into?

What to Do in the Event of a Car Burglary
What should you do if your car has been burglarized or vandalized? To make sure you're making smart choices and are protected legally and financially in the event of a car burglary, we've constructed the following steps for you to take here at Carl Black Hiram!
What to Do if You Get in a Car Accident
Document the Scene
Make sure to first document the scene and take pictures of how you found your vehicle. Do this before altering or moving anything. Afterward, make a list of any missing items and damaged parts. 
Contact the Authorities
A crime has been committed, so you should report it. After documenting the scene, contact the police to report the break-in. It is likely an officer will be sent out and all of your documented information can be relayed to them. Once they take all of your information for a report, ask for a copy for your records.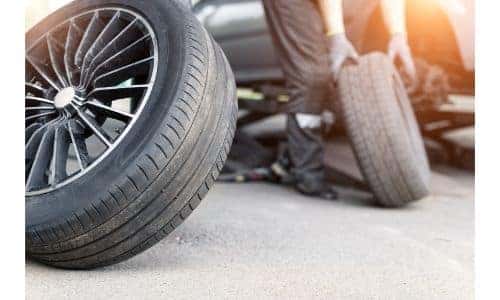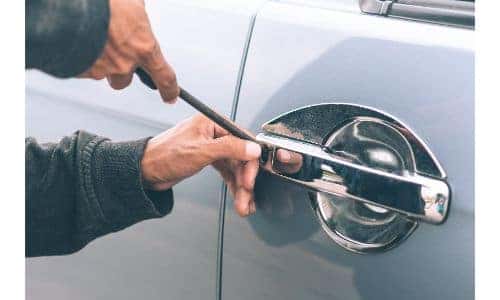 Secure Your Finances
Certain personal effects can jeopardize your finances if stolen, such as your phone, credit cards, or checkbook. If any of these are found to be missing from your vehicle, make sure to contact your credit card company or bank to inform them of the break-in, put out a fraud alert, request a freeze on your credit cards, and order new personal effects, such as a brand-new credit card or debit card. 
Contact Your Insurance
The last organization you'll want to contact is your insurance. Assess whether or not the damage is significant enough (to your standards) to warrant filing a claim, as otherwise, it might be too costly to do so due to the claim raising your insurance rate. Additionally, renter's insurance can cover the cost of expensive items that have been stolen, such as computers and phones. Your documentation of photos and a list of missing items will be helpful to make this process go smoothly and effectively. 
Move Vehicle to Safety
After all of the above steps have been completed or considered, you should move your vehicle to a different and safe location. Getting it off the street is the priority. If you don't have a garage of your own to place it, we recommend moving your vehicle to a secure and yet public location, such as a parking garage. 
How to Prevent Your Car Battery from Dying
For more helpful vehicle information to stay informed and safe, please continue to read our blog and contact us here at the Carl Black Hiram Auto Superstore. Carl Black Hiram is located in and serves drivers in the greater Hiram, Georgia area of Paulding County.