What is the Difference Between All-Wheel Drive and Four-Wheel Drive?

AWD and 4WD 
Drive
train Comparison
Many people have heard of drivetrains such as front-wheel drive, rear-wheel drive, four-wheel drive, and all-wheel drive. However, many drivers may not know what these terms mean, or perhaps only have a vague allusion to their purpose. Of course, most drivers do know that they help with grip, being used for off-road and all-terrain purposes. However, do they know what the drivetrains do to improve off-road capability, or how drivetrains work? Do you know the difference between all-wheel drive and four-wheel drive?
What are the Differences Between a Minivan and SUV?
What is All-Wheel Drive (AWD)?
All-wheel drive uses the front, rear, and center differentials of the vehicle's drivetrain. This distributes and balances engine torque across the frame between all 4 tires. Generally, AWD is found on some cars and sedans and available on most crossovers and SUVs. All-wheel drive is designed to work more efficiently on slippery terrain, such as wet roads as well as ice, snow, and sleet. Additionally, unlike four-wheel drive, all-wheel drive is always on and working.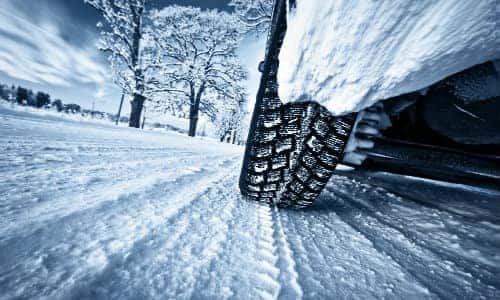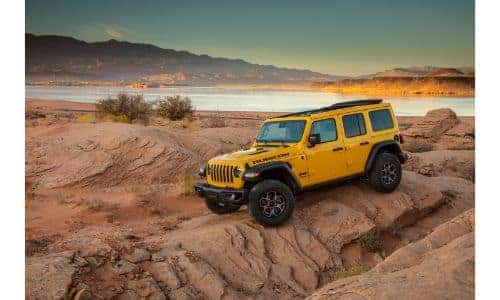 What is Four-Wheel Drive (4WD) (4X4)?
Four-wheel drive only uses the front and back differentials when distributing its engine torque to the vehicle's 4 tires. Four-wheel drive is more often found on trucks and larger, truck-based SUVs. Four-wheel drive is more proficient on rough and rocky, off-road terrain compared to all-wheel drive. Finally, four-wheel drive can be turned on and off manually.
What's the Purpose of a Vehicle Grille?
Should I Get a Vehicle with AWD or 4WD?
If you live in an area that has to deal with inclement weather, or often have to work or travel off-road, then getting a vehicle with all-wheel drive or four-wheel drive would be a good idea, respectively. The choice of AWD or 4WD for the drivetrain of a model is more costly when purchasing a new vehicle, but it can be necessary and very advantageous on the road.  In the end, the decision is yours.
For additional vehicle tips and tricks, please continue to read our blog and contact us here at Carl Black Hiram! Our staff can be reached online, by phone, or with a visit to our dealership. The Carl Black Hiram Auto Superstore is located in Hiram, Georgia within Paulding County and serves the surrounding cities of Dallas, Rockmart, Marietta, Atlanta, and more, with pre-owned vehicle sales and automotive service!